Grünwald Company., Ltd. would like to help to provide a rich living space for people by providing a great environment with practical structured apartments in beautiful German-styled buildings that have been constructed with great attention to detail in a convenient urban location near the city center.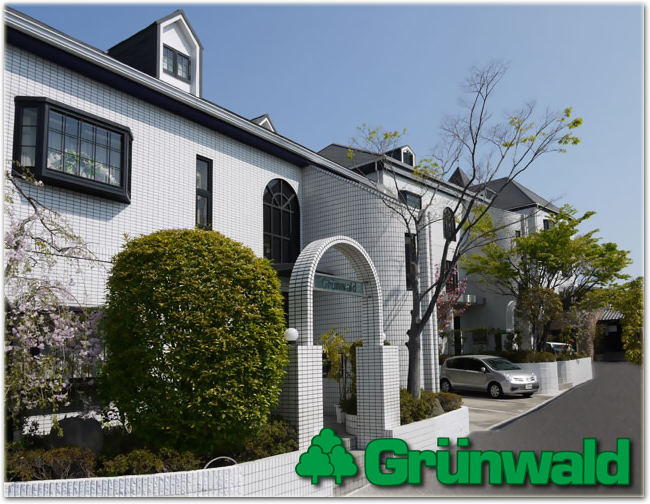 The owner named his company GRÜNWALD which means 'Green Forest' in German. When he lived in Germany for 12 years, he was charmed by the rows of beautiful houses along the city streets and decided to recreate a similar scene in Japan. It took 20 years of dedication, with no compromises, to realize his vision.
GRÜNWALD Company., Ltd. offers these apartments, which the owner devoted himself to completing, for rent.
GRÜNWALD Company., Ltd. would like to provide, in a convenient urban environment close to the city centre, an affluent living environment in German-style, white buildings which are surrounded by nature's greenery.
In addition, all the apartments built within the property have been given German names chosen by the owner to represent his experiences in various European towns in his youth. In this way the owner has shown his attachment to, and passion for, these apartments. In addition, to provide a nice living environment for everyone, we ask the cooperation of the residents to consider the appearance of the residence and hope they will put flowers in the bay window or air dry their laundry or futon somewhere people cannot see from the street. Also, we have taken every consideration to provide comfortable living for the residents so we have buried all electric wires in the site underground.
If you are interested in these apartments, please feel free to contact us at anytime.