With mixed feelings, I get on the plane in Munich as the 19th scholarship holder of the Grünwald Foundation, as part of a unique German-Japanese cultural exchange from (planned) March 1 to May 29, 2020. There is a certain tension in the air, the corona virus slows down Munich Airport. After 16 hours, a stopover in Tokyo and the third mask, I am greeted very kindly by Mr. Okamoto and Yasuo.
The start of an unexpectedly short but eventful and enriching stay.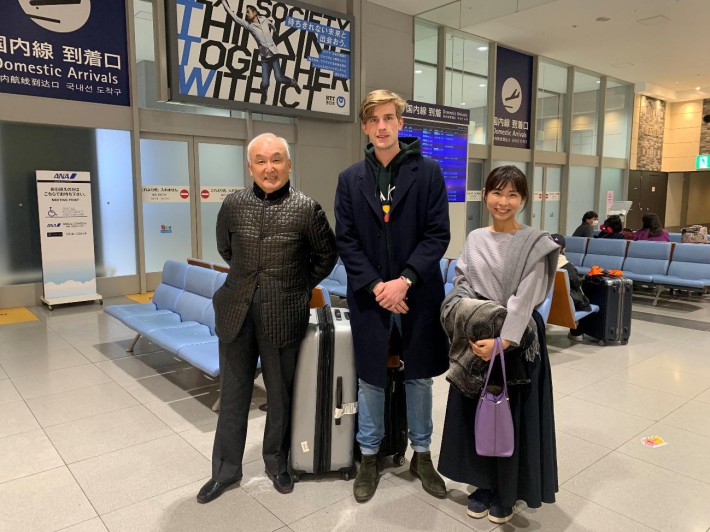 In the first days, Mr. Okamoto took me by his hand very caringly and explained his visions and ideas of the Grünwald Foundation to me. Every day he brings me closer to his country and its culture with great calm and enthusiasm.
I was really enthusiastic about the Japanese food. Whether sushi, sashimi, okonomiyaki, rahmen or an 11-course menu during my welcome party.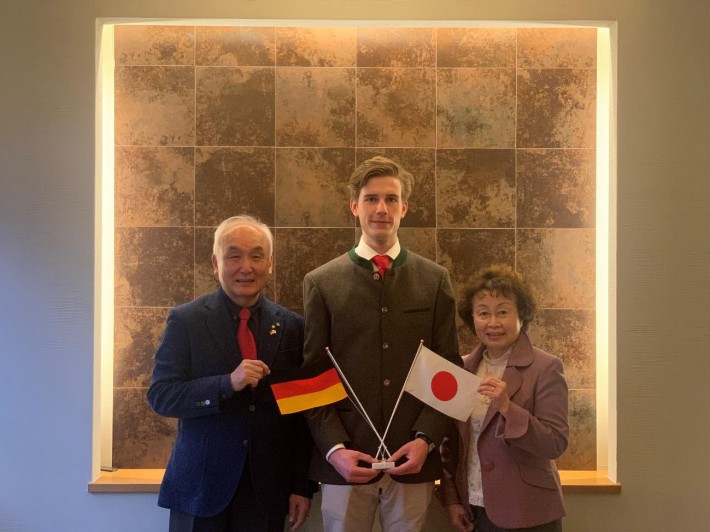 Japanese cuisine is similar to that of other East Asian countries; the striking difference is the more economical use of oil and spices. Rather, the taste of the fresh products should be retained as clearly as possible.
Served with a green tea or sake.
In the second week I visit Kyoto. Both historically and culturally, Kyoto is one of the most important cities in Japan. In addition, the city was the residence of the imperial court for over 1000 years. Numerous temples and shrines are UNESCO World Heritage Sites. A friend of Mr. Okamoto, Mr. Fukuda shows me parts of the city on the first day. It was important to get a small overview of the city from a local. With the multitude of sights (approx. 1800 temples, shrines etc.) you can quickly get lost. I was fascinated by both the architecture and the history of the individual sights, so I spent a total of 2 days in the deserted city. The city was totally empty due to Corona Virus but at that point nobody could imagine how far this would affect the entire world.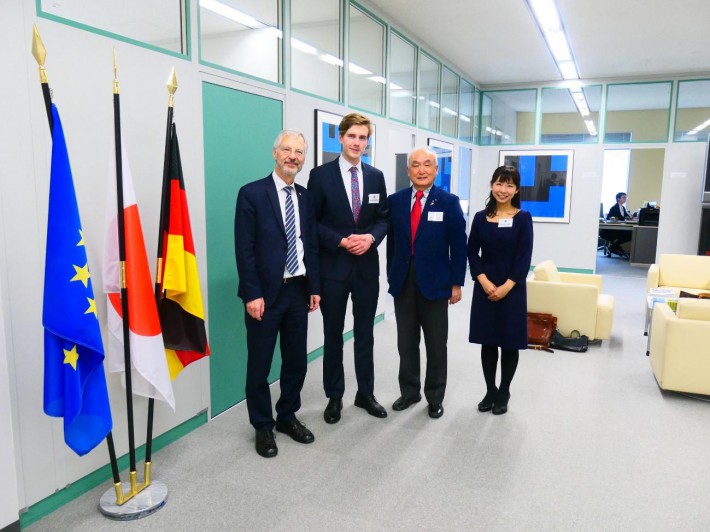 The development of the corona virus was also an issue during the visit of the Consul General Dr. Köhler in Osaka Umeda. The number of sick people in Germany has increased exponentially every day. It was very worrying, as it was also not certain what the development in Japan would be like. So we decided to cancel our stay in Japan. It was a sad farewell since I would have liked to learn more about Japan.

I am very grateful that Mr. Okamoto gave me this opportunity. In the 2 weeks I not only got to know an open, exciting country, but also found a good friend in Mr. Okamoto. I would like to thank the Okamoto family, the Rotary Club Grünwald, the Grünwald Foundation and everyone who brought me closer to Japan. A short but formative time that I will always remember very well.