☆☆☆ 1st report of Leon Riccius, 18th scholarship holder of Grünwald foundation ☆☆☆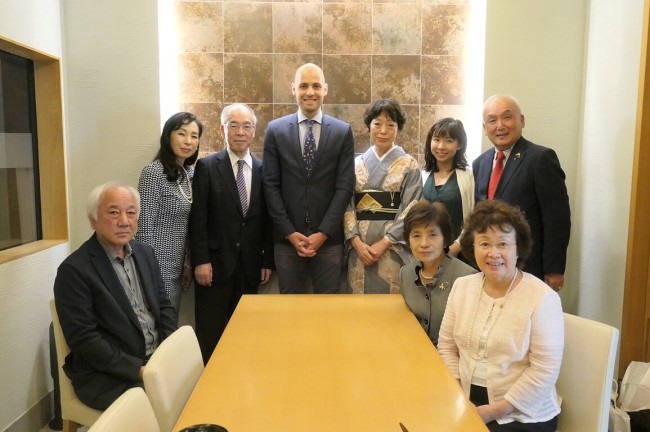 As the 18th scholarship holder of the Grünwald Foundation, I am offered the opportunity to gain a deep insight into Japanese society and culture. I had already started learning Japanese in advance. Now I hope to improve my language skills significantly through everyday life in Japan.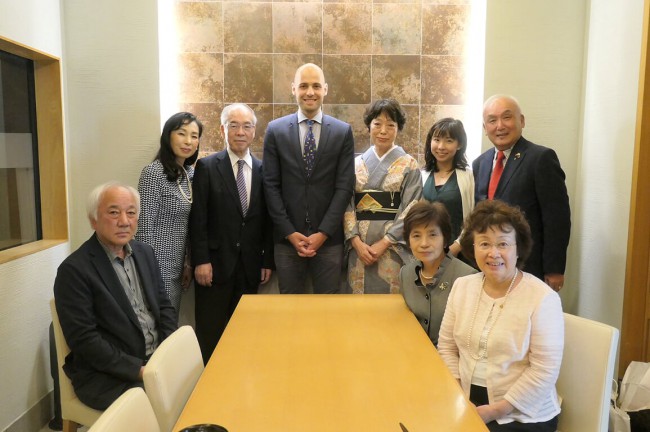 The first two weeks flew by, because Mr. Okamoto had already planned many events for me. Among other things I could introduce myself at the Rotary Club Suita, we attended a benefit concert of the Yamaoka Foundation and received a travel group of the law faculty of the University of Augsburg, together with the Japanese-German Society Osaka.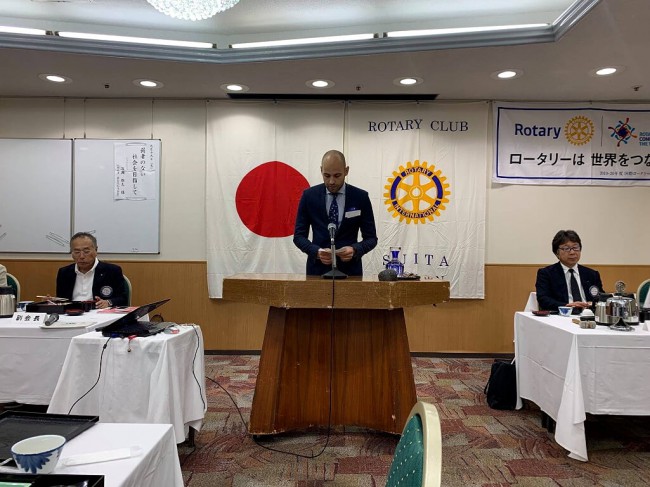 I would like to emphasize the Welcome-Dinner organized by the Grünwald Foundation in a Kaiseiki restaurant. Kaiseiki is regarded as one of the finest forms of Japanese cuisine. The focus is on seasonal and regional products. Due to the high quality of the ingredients, they are only processed to the minimal extent in order not to lose their natural taste. I would like to encounter this principle more frequently in Germany as well. In our case, the feast was divided into eleven courses. Each of them knew how to surprise and inspire. In addition to excellent food, delightful company was also offered. In addition to members of the foundation, Mr. Takahiro Shinyo, the former Japanese ambassador Berlin, for example, attended the evening.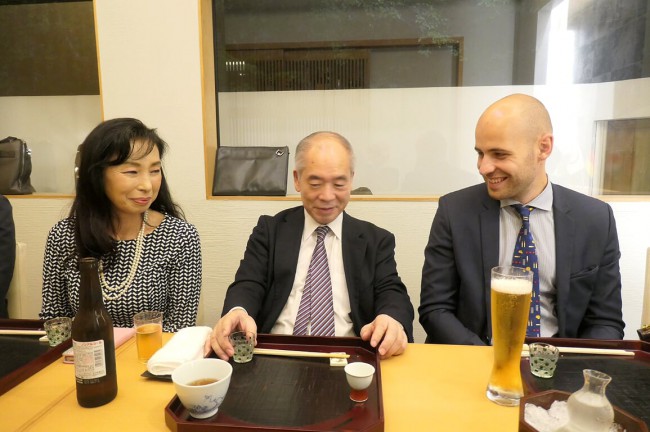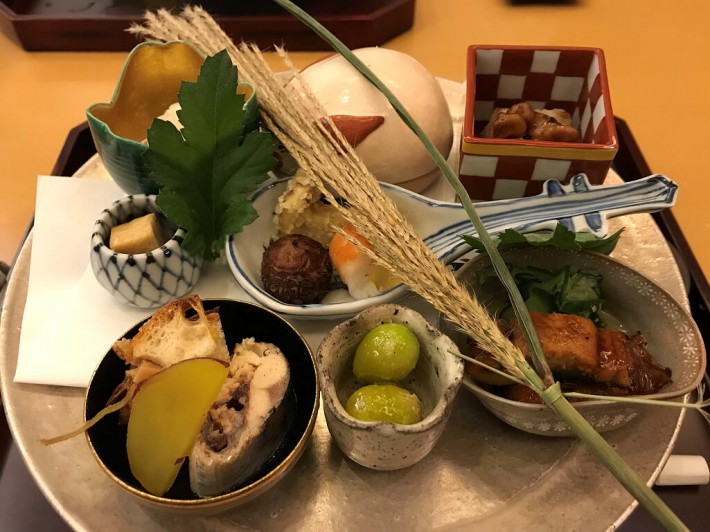 On the other hand, I enjoyed the Mary Ainsworth Ukiyo-e Colletion, which was on display at the Osaka City Museum of Fine Arts at the time. Ukiyo-e is a wooden print technique that gave many Japanese people access to art from the 17th century onwards. In the beginning, the motifs were mostly women and Kabuki actors. Gradually, however, artists such as Katsushika Hokusai and Utagawa Hiroshige began to focus on landscape paintings. Some of the most famous Japanese works of art, such as the 'Red Fuji', date from this period and were also part of this exhibition.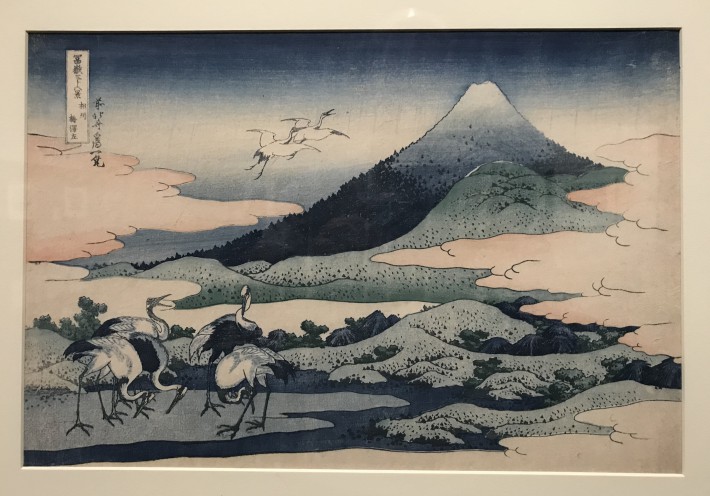 I am very much looking forward to meeting the German Consul General and the Mayor of Suita soon. In addition, I will participate in regular meetings for cultural and linguistic exchange in Osaka and Kyoto. I would like to thank Mr. Okamoto and the Grünwald Foundation for the time and effort they have invested to offer me such events and opportunities.