☆☆ 4th report of Anna Götz, 11th scholarship holder of Grünwald foundation ☆☆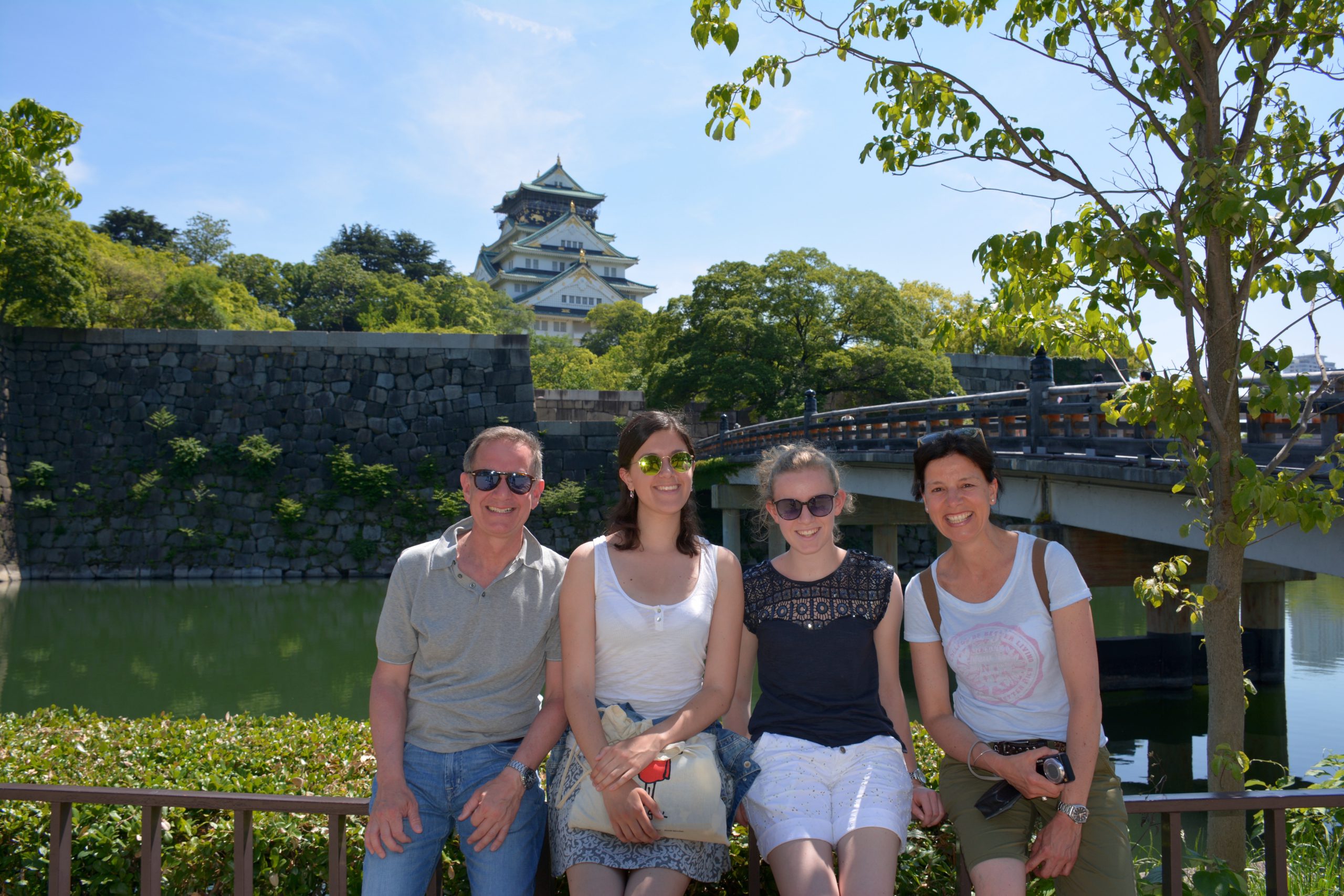 "Gertrude, please, put away the camera! We are looking like tourists!" The most Germans do not want to stand out as tourists in order to get to know the area authentically from a local point of view, whereas the most Japanese do not know this fear. For them it is nothing bad to put effort into visiting a place. Keeping this in mind I was travelling with my parents and my little sister, who visited me for ten days, and my friend and former classmate, who visited me the next five days, through Japan the last three weeks, which I got to know the two months before in everyday life. Together we stood even more out as tourist. It was always very funny, when whole school classes, which we met at sightseeing spots, shouted "Haro!"-s to us and we visited many sightseeing spots! After my family had arrived in Japan, we travelled the first four days in the for me already very familiar Kansai region (Nara, Kyoto, Osaka and Kobe). On the evenings we had three times dinner with Mr and Mrs Okamoto. Once Mrs Okamoto even cooked by herself the typical Japanese dish Sukiyaki and arranged a small Japanese tea ceremony for us. After these four days we also visited for me unknown places. At first we went to Tokyo and then made day trips from there to Yokohama, Kamakura and Nikko. After this I brought my family back to the airport and picked my friend up from there. Together with her I went to the south: Okayama,
Naoshima, Takamatsu, Iya-valley, Hiroshima, Miyajima. My friend had to leave Japan after we visited these places. But for me the trip was not over yet. I went, after she left, to Nagasaki, where I visited a friend, Karatsu, Saga, Fukuoka, Tottori and Kinosaki. But now enough about the sequence of the travel stops and more about, what we actually saw and experienced. To get a widespread picture of Japan I chose totally different destinations. These can be segmented in different "travelling-categories": history, religion, art, local specifics, nature,
famous sights, superlatives, strange things and traditions.Seen from a historical perspective the trip was a journey to the most important historical centres of power: Nara – first permanent capital; Kyoto – second capital; Kamakura – after long shooting wars the dominant family
founded here a military-shogunate; Tokyo – Tokugawa transferred the shogunate to this place. Of course Fukuoka, close to which the Mongols failed to conquer Japan, Nagasaki, in whose port the only exchange with foreign countries was allowed at the behest of Tokugawa for a long time, the Ueno-Park in Tokyo, where an important victory of the Meiji troops took place, could not be absent as destinations during the travelling. The same applies to Hiroshima and Nagasaki, over which atomic bombs were dropped, and Kobe, in which a heavy earthquake took place.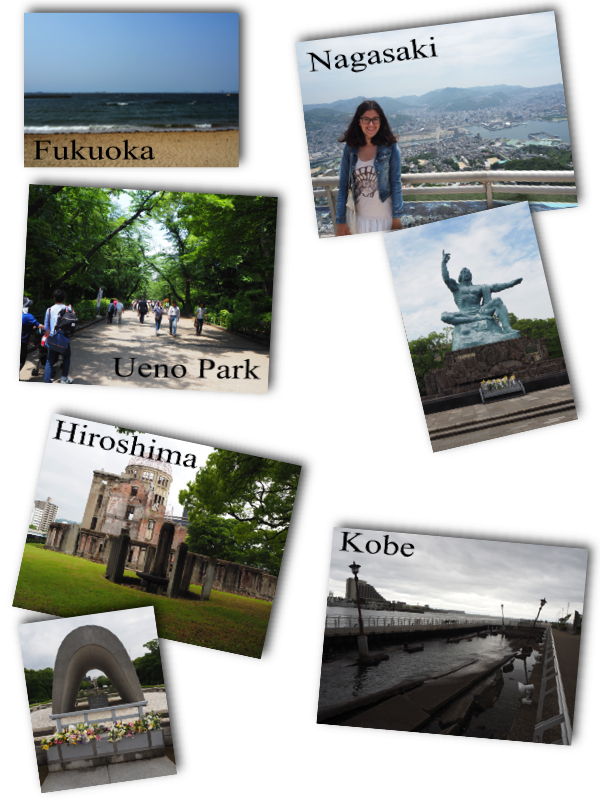 But we did not just visit historically important places. Religious ones were also on our travelling plan.
During our stay on Naoshima we could also enjoy beautiful art.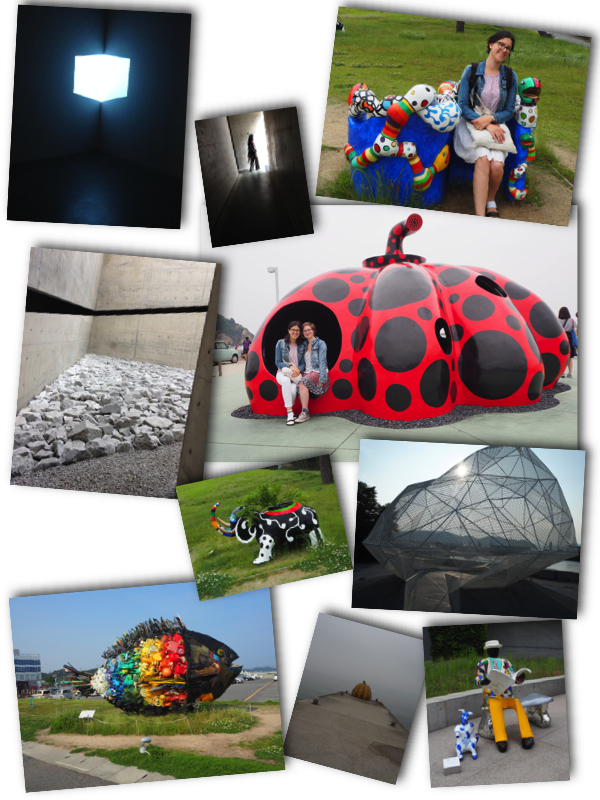 On Naoshima we also went the first time to an Onsen. But I could not just gain experiences with Onsen there. In Kinosaki it shall be deemed to be a special relaxation to walk in Yukata with wooden shoes from Onsen to Onsen. Of course I had to try this.But not just in Kinosaki I tried a regional specific. Every evening in the streets of Fukuoka mobile restaurants, so called Yatai, are constructed. In these the rules are a bit different than in normal restaurants, because they are very small. In Yatais everybody is eating, laughing and drinking together, while most of the times just one person, who took over the family tradition, is organising everything from the construction of the restaurant over the cooking and billing. Fukuoka provides also another specific, the Hakata Gion Yamakasa, during which several hundred men are carrying shrines, weighing tons, a five- kilometre long distance. Unfortunately I was not during this festival in the city, but I could learn more about it in a museum and I could watch preparations for the next one.My family and I had more luck in Kyoto, where we could watch the Aoi Matsuri. Around 600 people in historical costumes participate in this special local festival.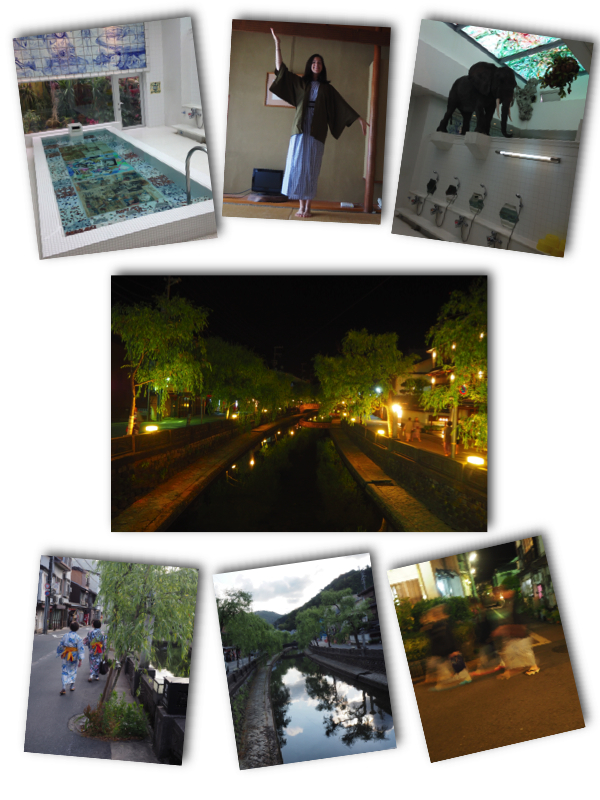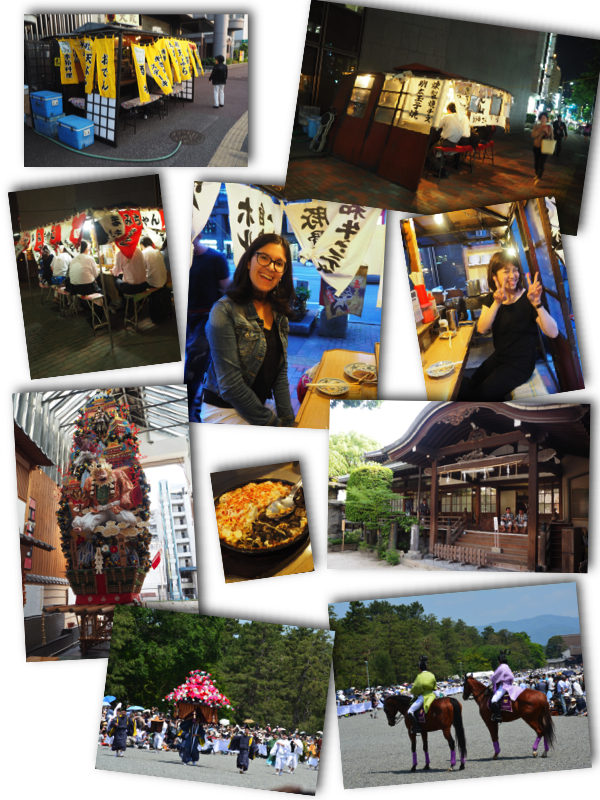 Already in my last report I raved of the multifacetedness of the Japanese nature. But it is even more fantastic than I thought.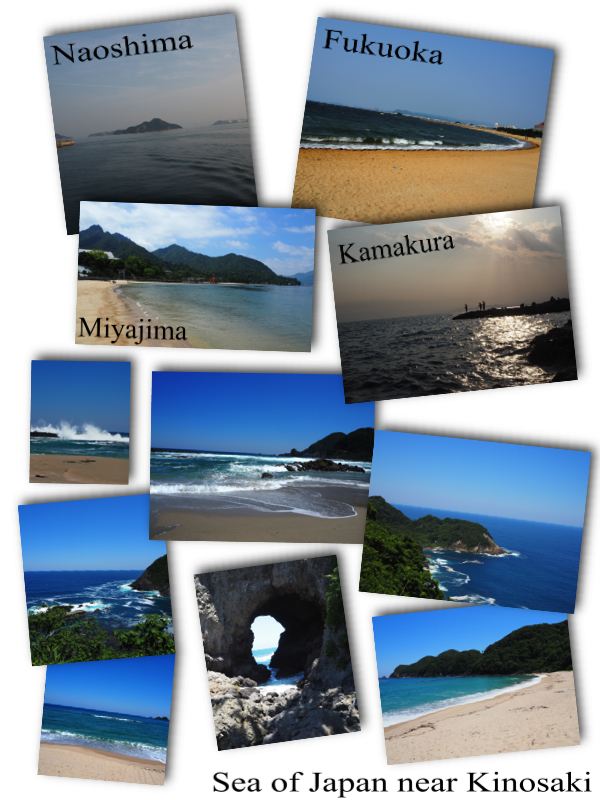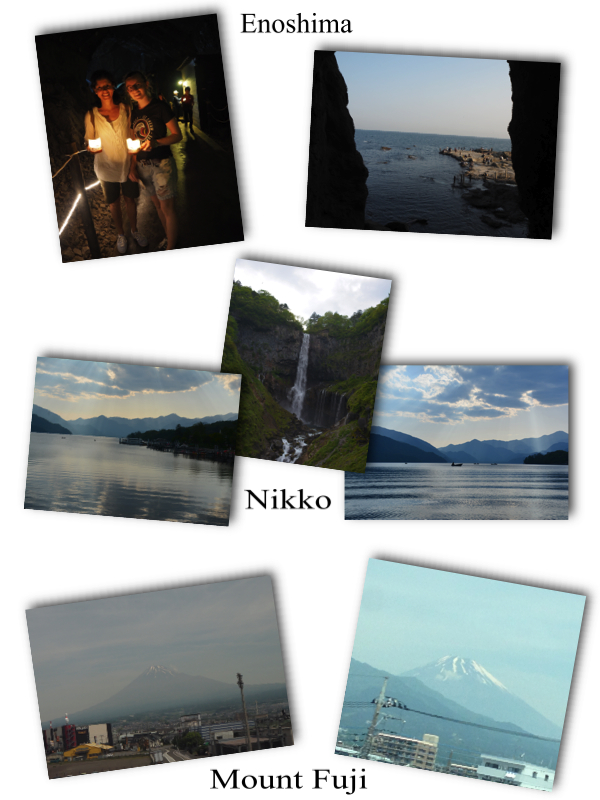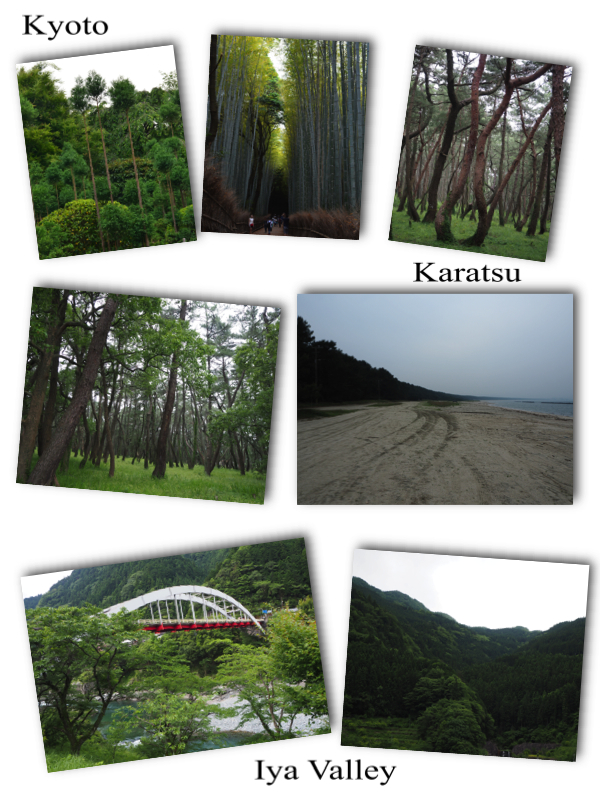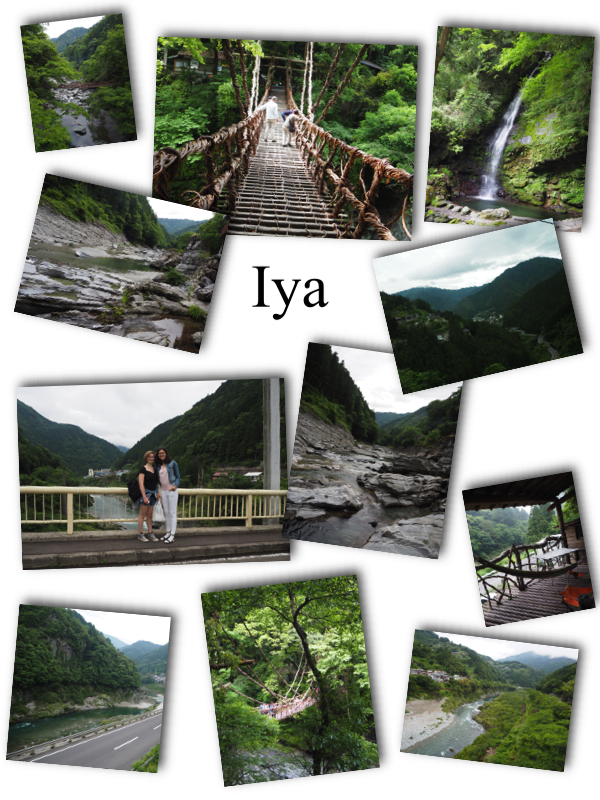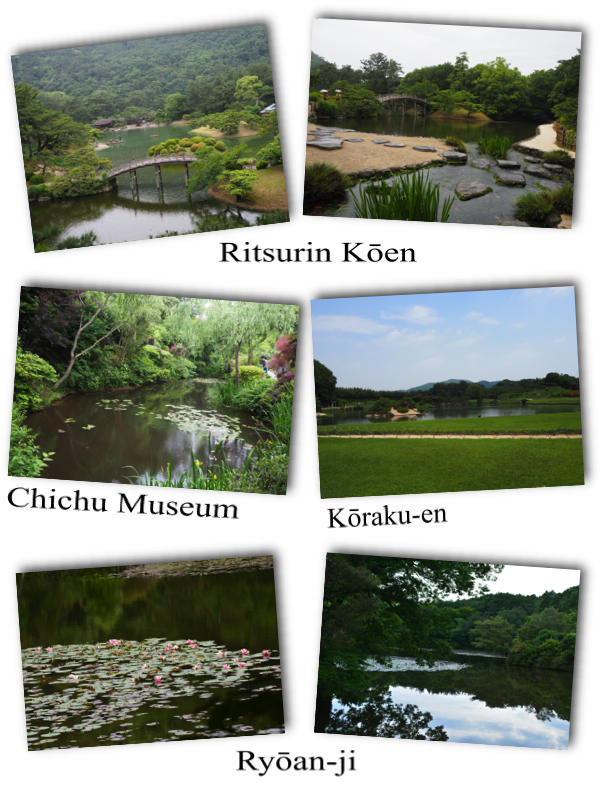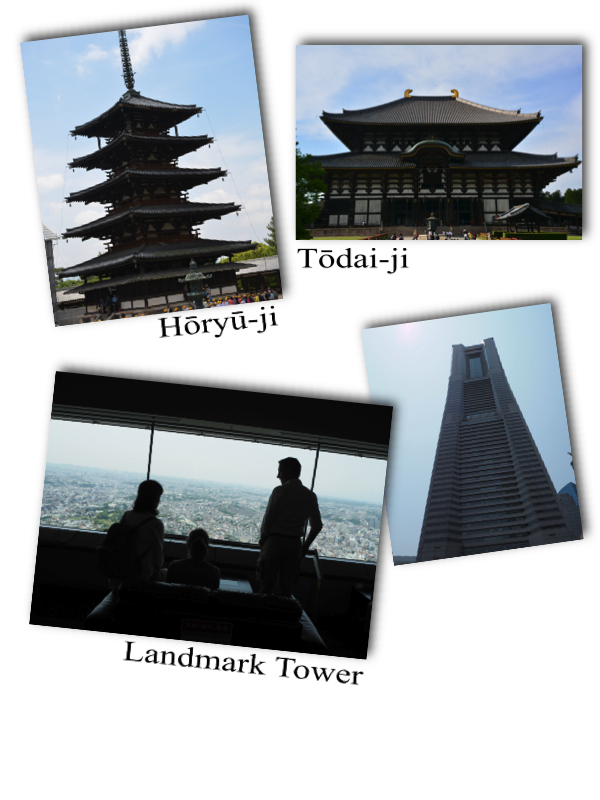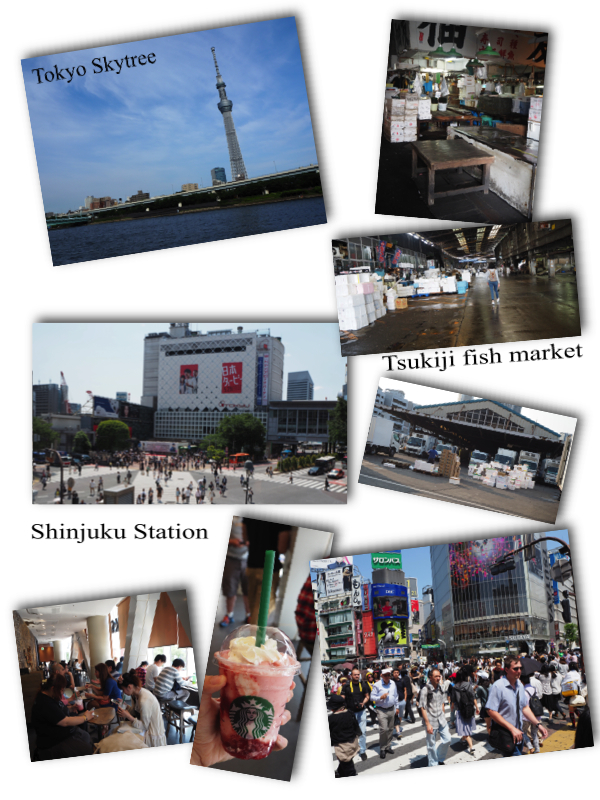 Japan has many sightseeing spots to offer – even more than those, which I already mentioned.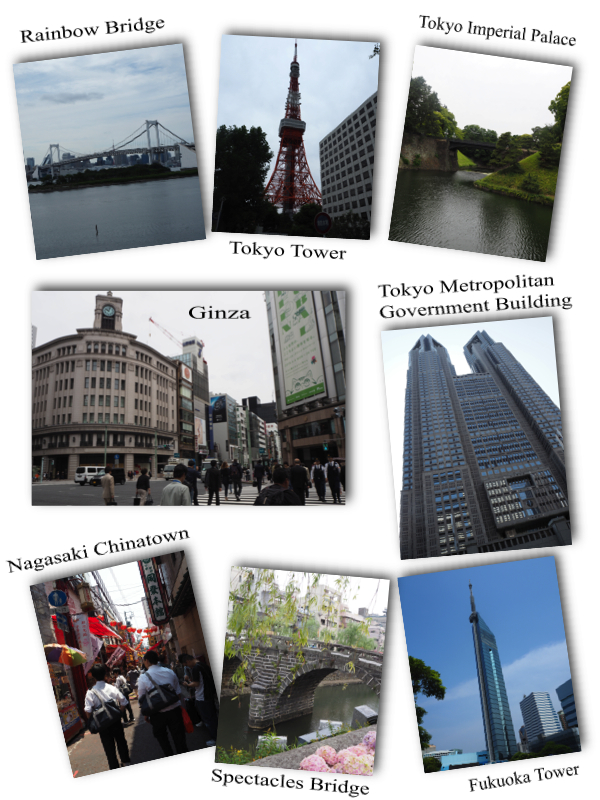 Some of those sightseeing spots are real superlatives. In Japan are the oldest wooden building (Hōryū-ji in Ikaruga), the biggest wooden building (Tōdai-ji in Nara), the biggest fish market (Tsukiji-fish market in Tokyo), the most used train station (Shinjuku Station in Tokyo), the most bustling junction (near Shibuya Station in Tokyo), the bestselling Starbucks (near Shibuya Station in Tokyo), the highest detached television tower (Tokyo Skytree) and the fastest elevator (in the Landmark Tower in Yokohama) of the world.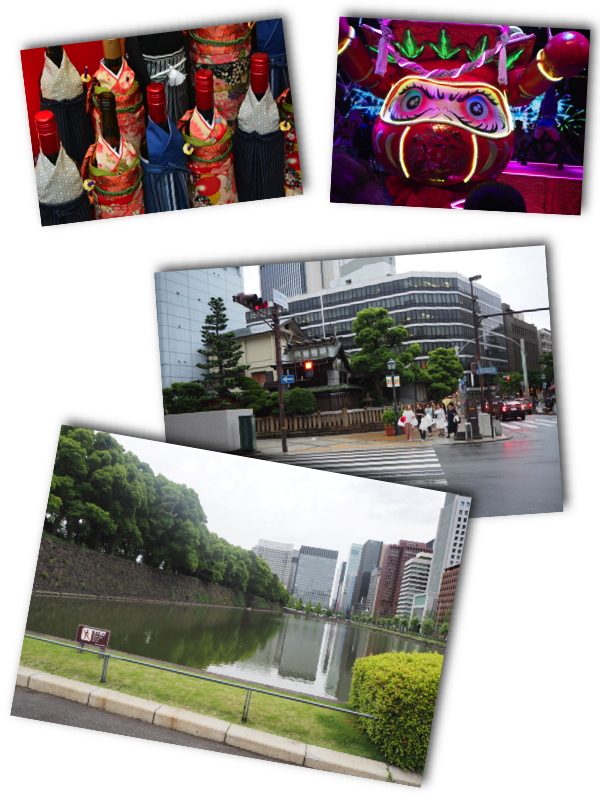 Some German superficial early evening programmes, in which a reporter starts out for Japan, report on those superlatives. In these programmes the rate of weirdness is often increased slowly after mentioning those superlatives. At first the shows start very harmless with Japanese high- tech robots, the in Japan much more popular karaoke, Pachinko gambling halls and capsule hotels – those were invented to provide an alternative to the cheap 24-hours- opened saunas, in which businessmen slept, after they missed the last train. These reports often culminate in descriptions of strange things, which can be found in Japan, like "used-underpants vending machines", Maid Cafés, Owls Cafés, the Robot Restaurant in Tokyo and fashionable eccentrics. Thereby they draw a picture of Japan as place from a different crazy planet. The aim: to increase the audience rating. But one thing falls by the wayside: a comprehensive picture of Japan. During our trip though Japan we found out, that those weird things can be found in Japan, but just a very small percentage of the Japanese use them. They just exist to bridge a gap in the market, which amongst others comes into being by the tourists, who watch those early evening programs. So I could just see two Japanese by an event of the Robot Restaurant.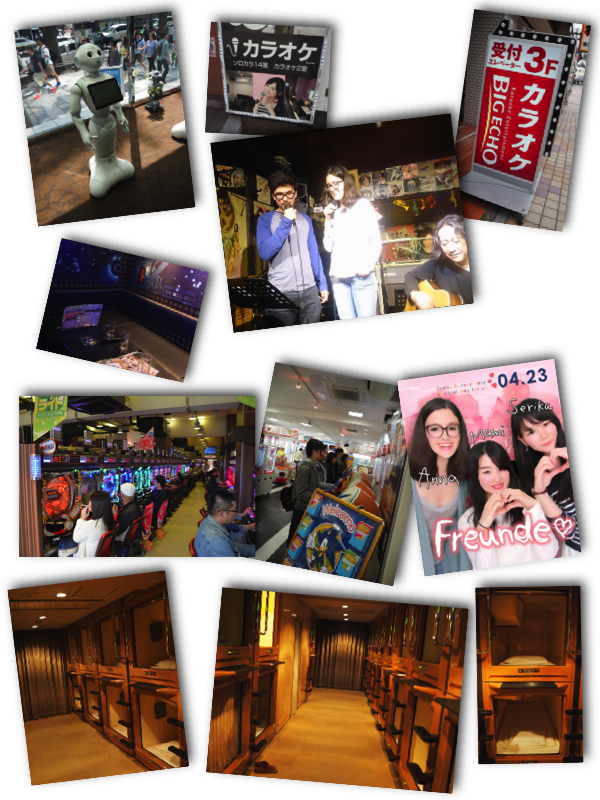 One statement, which those TV shows often mention, is nevertheless interesting: Japan is a country between Tradition and modernity. That we Europeans perceive this that way is caused by the fact, that we always try to separate those two. We try to preserve the traditions authentically. Furthermore we are more sceptical towards innovations and progression. In Japan these fears of contacts are unknown. The tradition and the mentality accompanied by it are ranked as so firmly fixed, that the modernity is not able to harm them. So it is not consider as distortion, when for example reconstructed.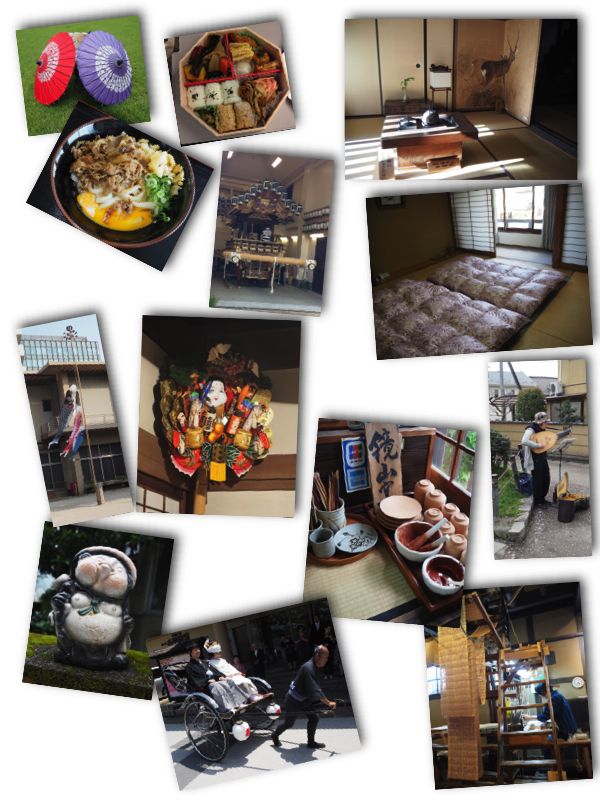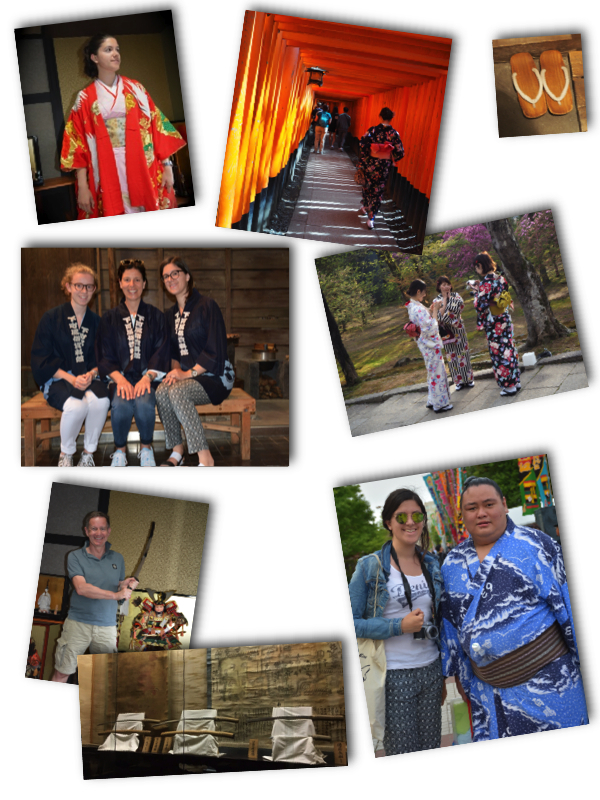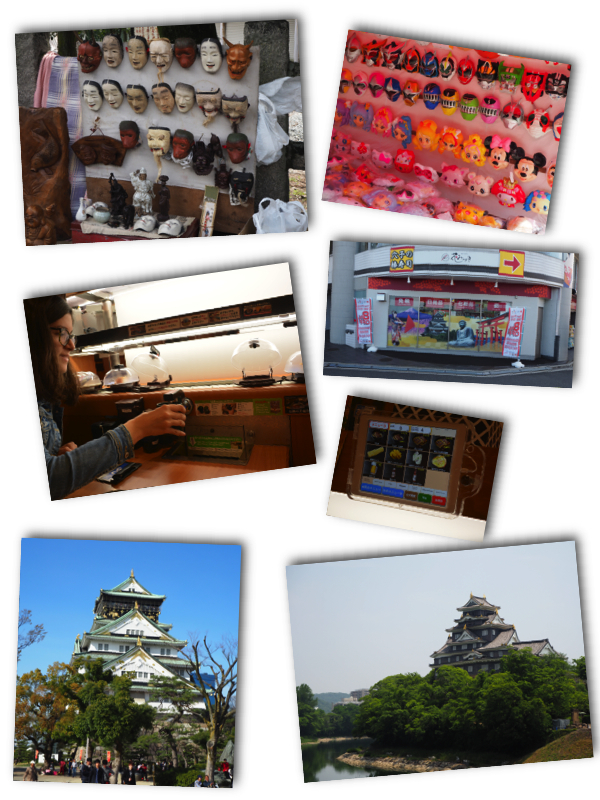 In general I learnt during my travelling, that the Japanese do not know fears of contacts with artificial, touristic and corny constructions like theme parks and destinations, which are specially prepared for dates. There is generally no problem with kitsch (with colourful, sweet and
entertaining without deeper meaning things), which is anathema to Germans. For them it is just very sweet (kawaii) and they love it.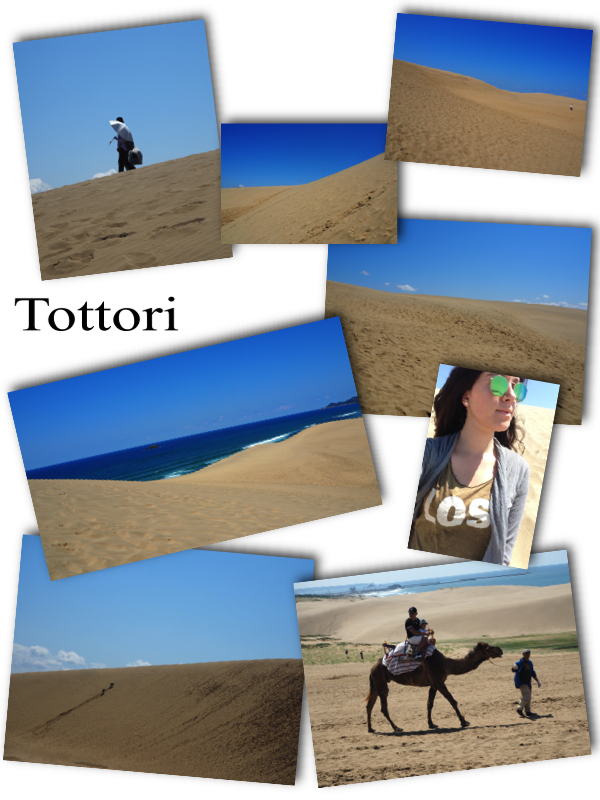 Without the fear of kitsch and standing out as a tourist I could unconcernedly travel through Japan the last three weeks and explore it from the perspective of a traveller.As a last point I can say that the trip was surprisingly stress-free – even in the megacity Tokyo –, because Japan is very organised, the public transport is nearly always on time and everybody is polite and helpful. Only minus point: nearly no street names. Another reason for this calm atmosphere is for sure also the Japanese hospitality (omotenashi). This guest-friendship can be noticed for example in restaurants, in which everybody gets wet wipes and free water or tea. But when I was sleeping in a Ryokan (traditional Japanese hotel), I was bowled over by the extent of the hospitality. They did everything, that I felt comfortable and minded every little detail. The owner himself even made an excursion with me to the Sea of Japan and showed me the area by his car. But the hospitality appears also in private life. So for example an absolutely lovely old lady drove me to my destination, after I asked her for the way. So after three weeks stress-free travelling in Japan I returned with many beautiful memories and the in Japan mandatory Omiyages to Suita. On the one hand I cannot wait for the experiences of my last weeks, on the other hand I wish I had much more time in Japan left.