☆☆☆ Zweiter Bericht von Leon Riccius, achtzehnter Stipendiat der Grünwald Stiftung ☆☆☆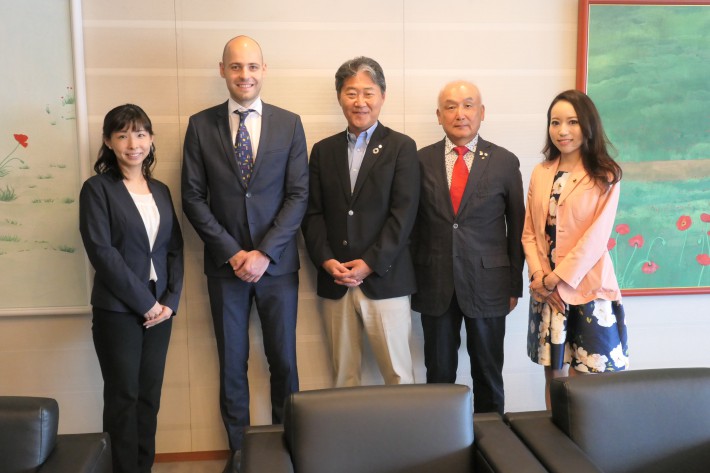 As mentioned in my last report, the mayor of Suita invited us to the town hall. Suita is the city in the north of Osaka, where Grünwald is located. At the warm reception, where tea was served as usual in Japan, mayor Gotō Keiji asked about my experience in Japan so far and what I expect from the coming weeks. In addition, I learned some important proverbs of the Kansai dialect from him, which has already paid off in the short time since the meeting.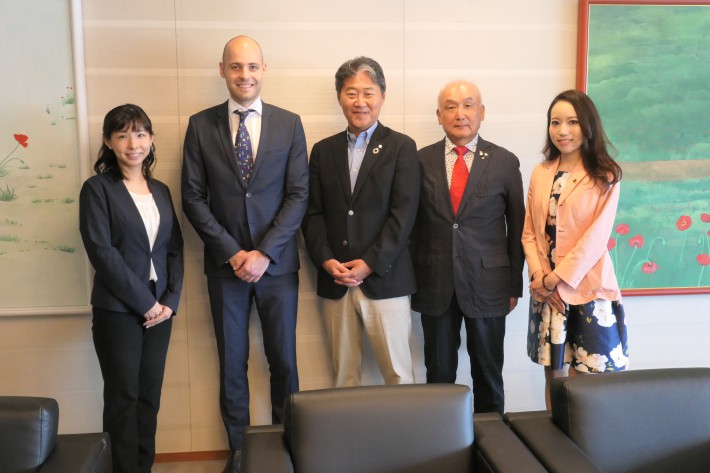 Shortly afterward Consul General Dr. Werner Köhler welcomed us at the German Consulate General Osaka-Kobe. The consulate is located on the 35th floor of the Umeda Sky Building and offers a breathtaking view over the city. In a short but very interesting conversation, Dr. Köhler told us about his experiences in Japan and especially in the Kansai region. I was also invited to the celebration of German reunification, for which I would like to take this opportunity to express my sincere thanks.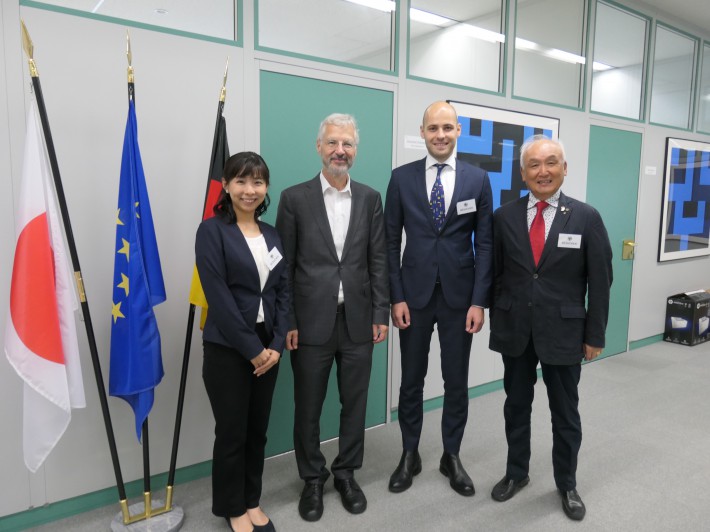 In the meantime, I have found my way to Osaka and everyday life is slowly settling in. So far, I appreciate two things especially about everyday life in Japan.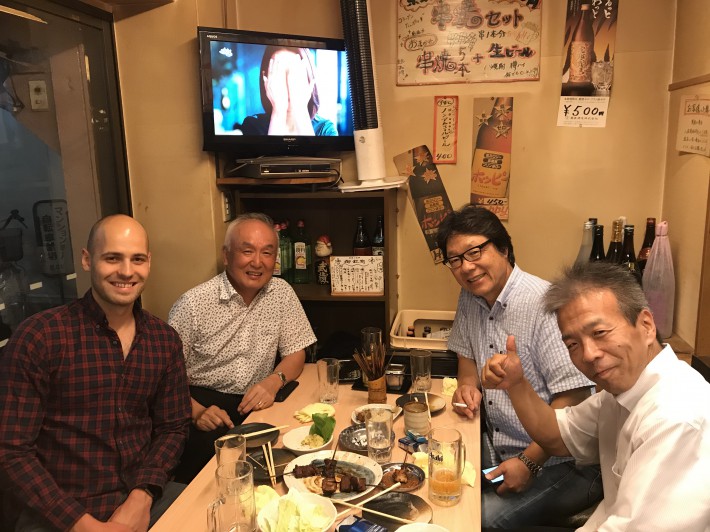 On the one hand, I am a big supporter of public local and long-distance traffic. Both are very well developed in Japan. Especially in conurbations like the Kansai region, you always get to your destination quickly, cheaply and in an environmentally friendly way. Kyoto or Kobe, for example, can be reached from Osaka in about 40 minutes. If you take the Shinkansen (the Japanese equivalent of the ICE), it's even faster.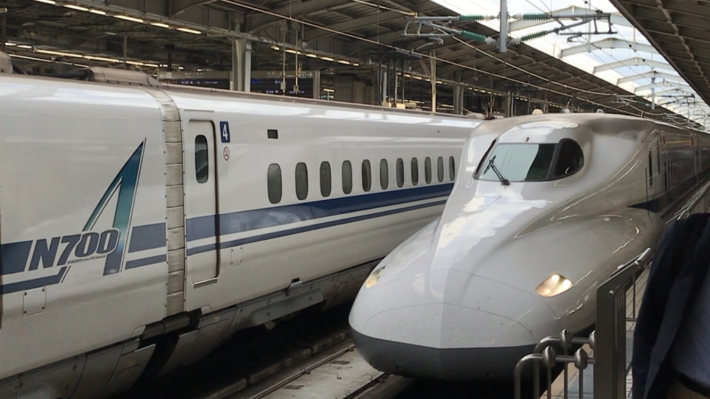 On the other hand, I am enthusiastic about Japanese food. My high expectations in the run-up were again exceeded. Even though dishes such as Okonomiyaki and Yakisoba are very popular in the Kansai region, my personal favorite is clearly ramen. This noodle soup of Chinese origin has been constantly varied and refined over the last decades. There are now 10,000 restaurants in Japan specializing in this dish. I enjoy the resulting quality and variety over and over again.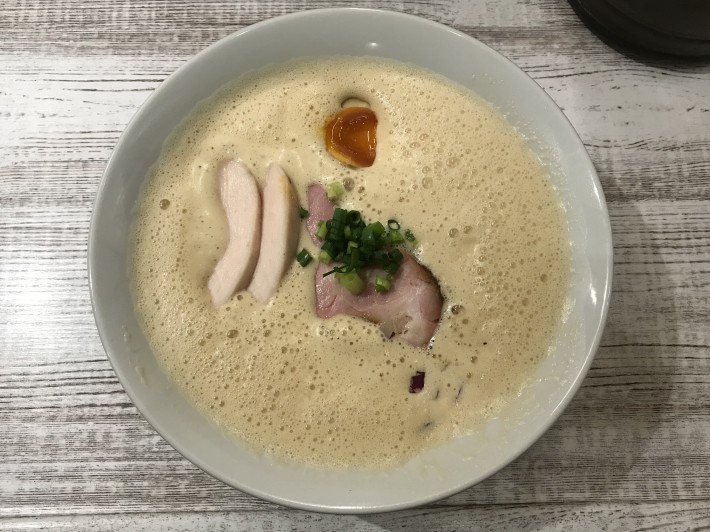 In addition to searching for the best ramen shop in the Kansai region, I used my free time to visit the port city of Kobe. The city is bordered on one side by the sea and on the other by mountains. In many places, the distance in-between is less than 2km. I have rarely seen so clearly as here how the two characteristic landscape features of Japan lead to creative and efficient use of space. Beside the highway and train bridges that are literally stacked on top of each other, one can also see some artificial islands here.