☆☆ 1st report of Anjuli Franz, 13th scholarship holder of Grünwald foundation ☆☆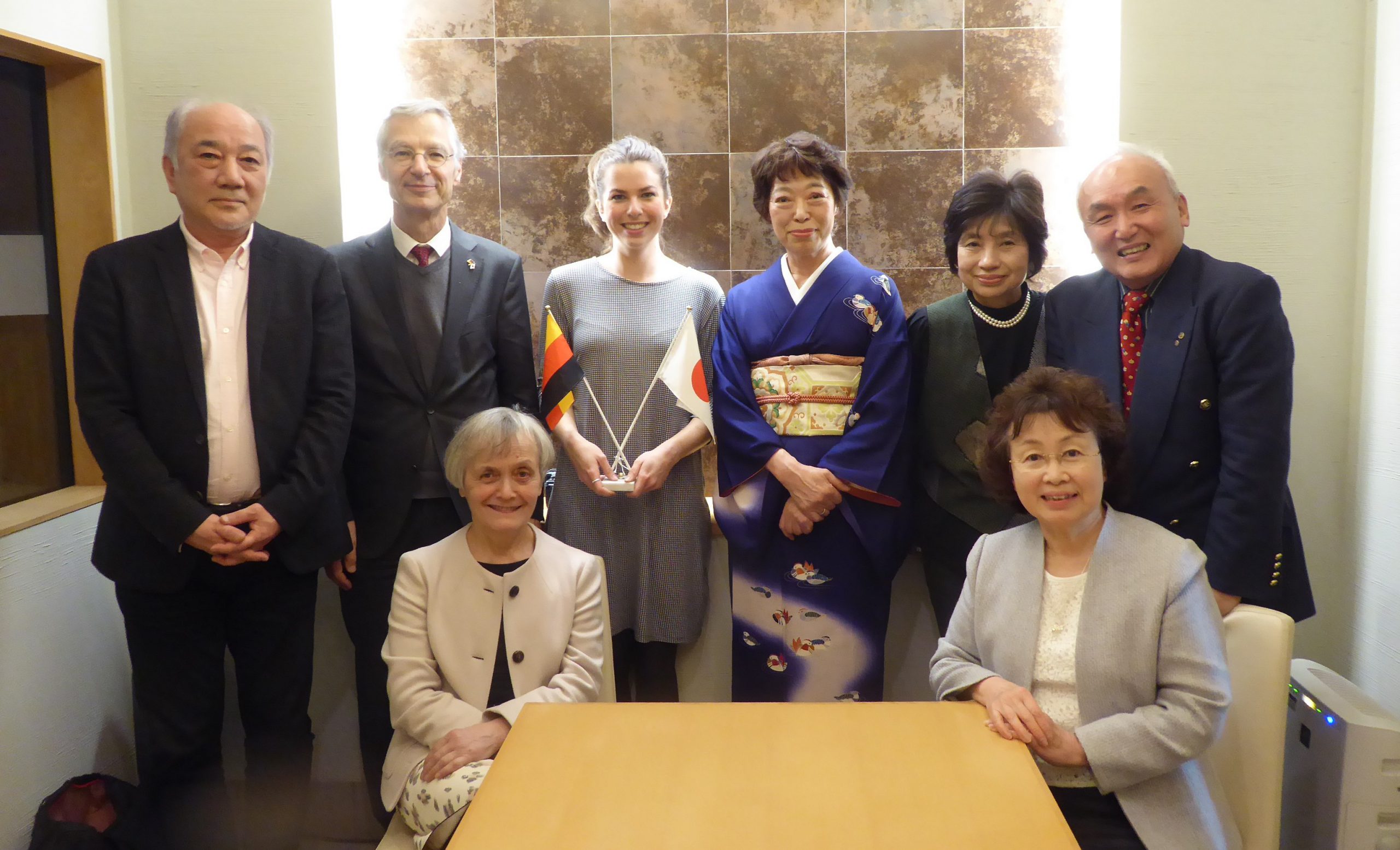 On February 1st, Okamotosan and his wife gave me a warm welcome in Osaka. Being the 13th scholarship holder of the Grünwald foundation, I am going to live in the nicely furnished and centrally located guest apartment for the following three months. This will be my starting point to explore Japan. Right at the beginning of my stay, I had the chance to get to know the Japanese cuisine in many different ways: We spent a very nice evening with German consul general Dr. Werner Köhler, his wife and friends of Okamotosan at a superb restaurant. We enjoyed a Kayseki menu, consisting of thirteen courses chosen and arranged according to the season. As it was Setsubun, the last day of winter and first day of spring, this was the topic of the whole evening.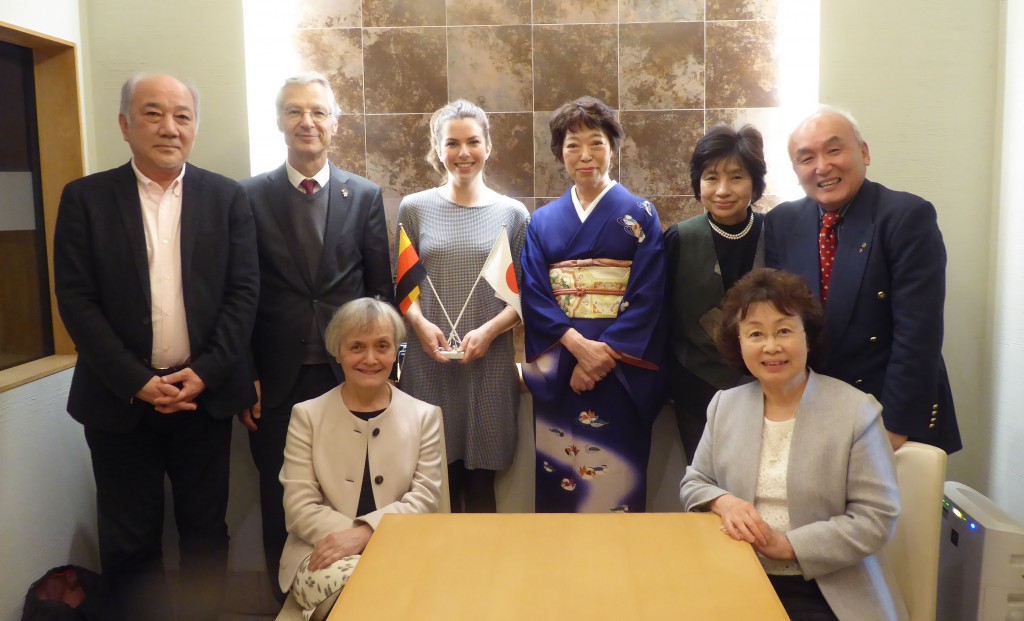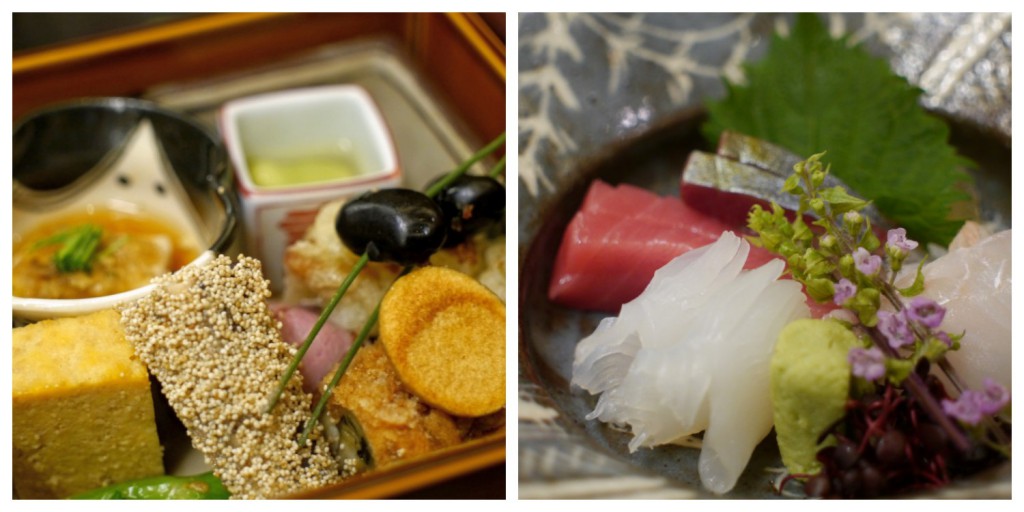 During the following days, I explored Suita and was fascinated by how similar and at the same time different it feels compared to my hometown. Even though I travelled to the other end of the world, the feeling of being a stranger is not as strong as I perceived it in other countries that I visited. The architecture of the houses and small gardens, the ever-present feeling of safety as well as the many temples and shrines constantly have to remind me that I am in a country which is very different to mine in terms of culture and tradition.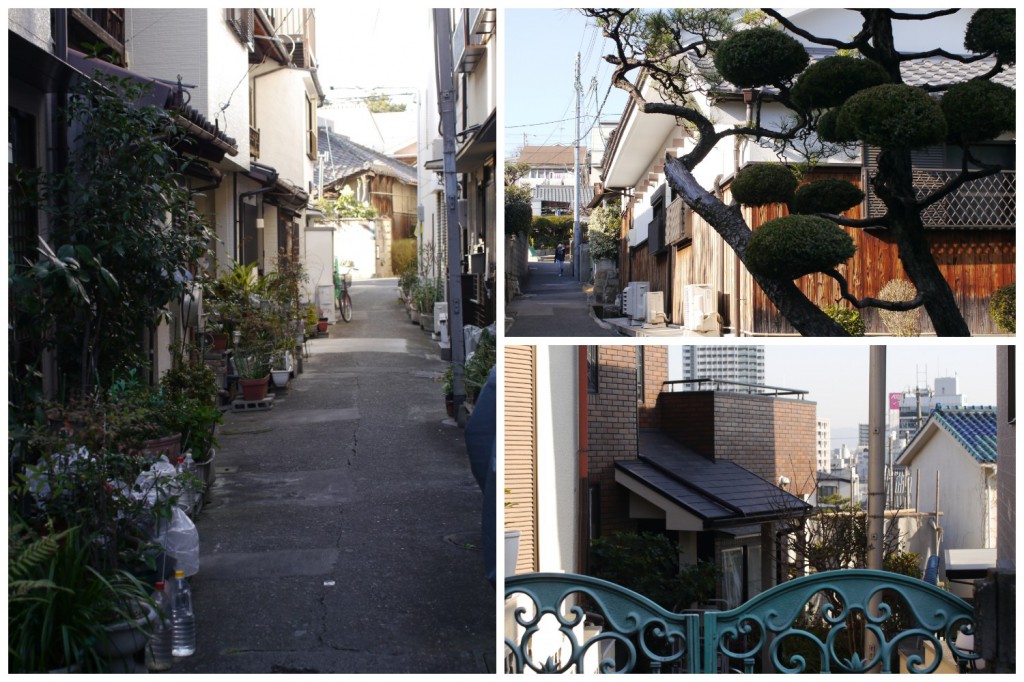 The Shintoist shrines, which today are viewed in a more cultural than religious way, are highly frequented by many Japanese. Okamotosan has shown me the traditional way of bowing and clapping one's hands in front of the shrine in order to thank mother nature and to become aware of one's wishes and goals in life.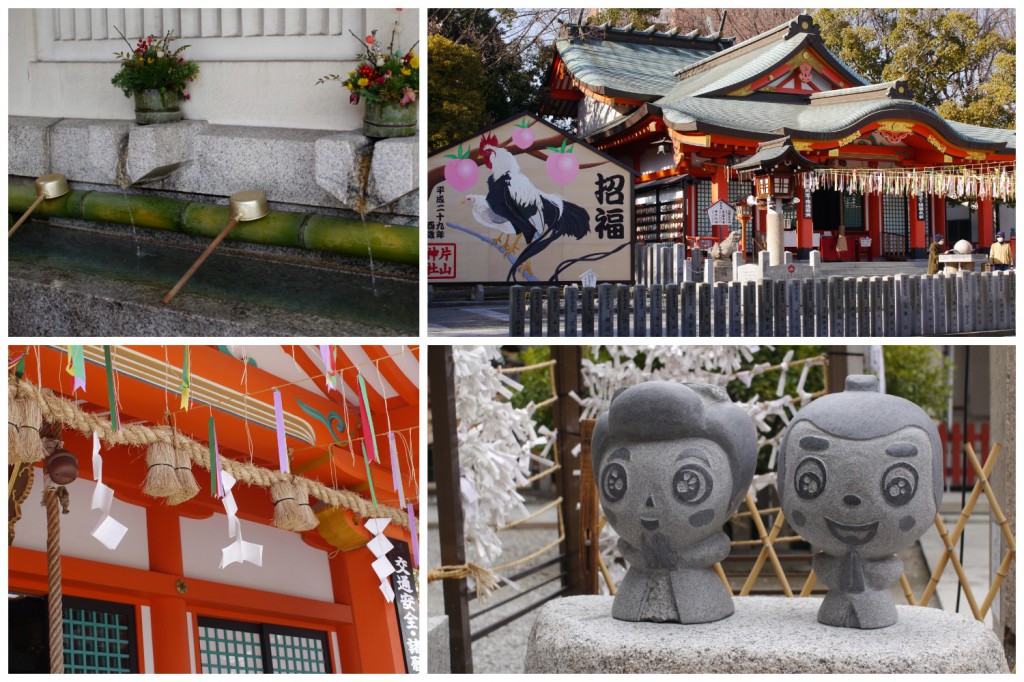 We had the chance to meet the mayor of Suita, which was a very interesting experience to me. He took his time to discuss similarities and differences between Japan and Germany concerning the current social and political situation of both countries. Japan faces the biggest challenge posed by demographic change worldwide, as its birth rate is about the same as Germany's and Japanese have the highest life expectancy in the world. As in Germany, the election turnout amongst young people is rather low in Japan.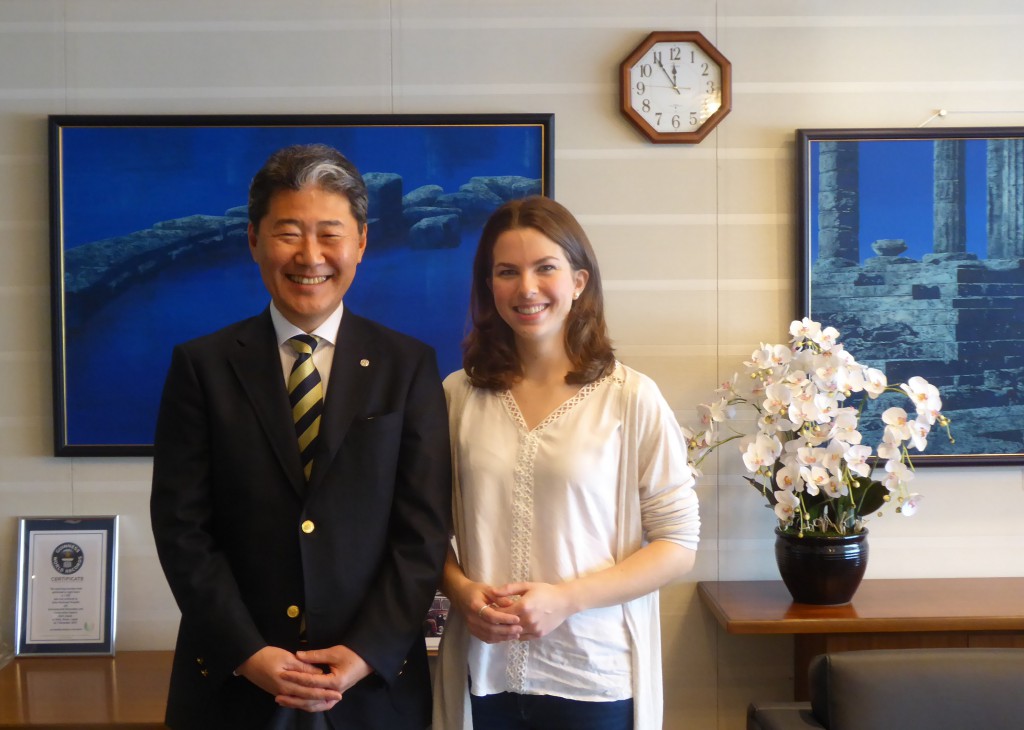 While Okamotosan spent one week in Philippines in order to inaugurate a school library donated by Rotary, I immersed in Japanese history by participating in a workshop at "Osaka Museum of Housing and Living". There, a replica of Osaka during the Edo period (1600-1870) is displayed. The workshop included wearing a kimono, a traditional tea ceremony, calligraphy and classical Japanese dance. While visiting the replica of the 200-year-old townhouses and shops, I was very impressed by the ingeniously built walls, doors and windows that could be operated via ropes and included advanced closing mechanisms. Using shoji (wooden frames covered with white paper) as walls and room dividers allows high flexibility in interior design and creates a connection between inside and outside that I have never seen in my culture. Unfortunately, this goes along with quite poor heat insulation.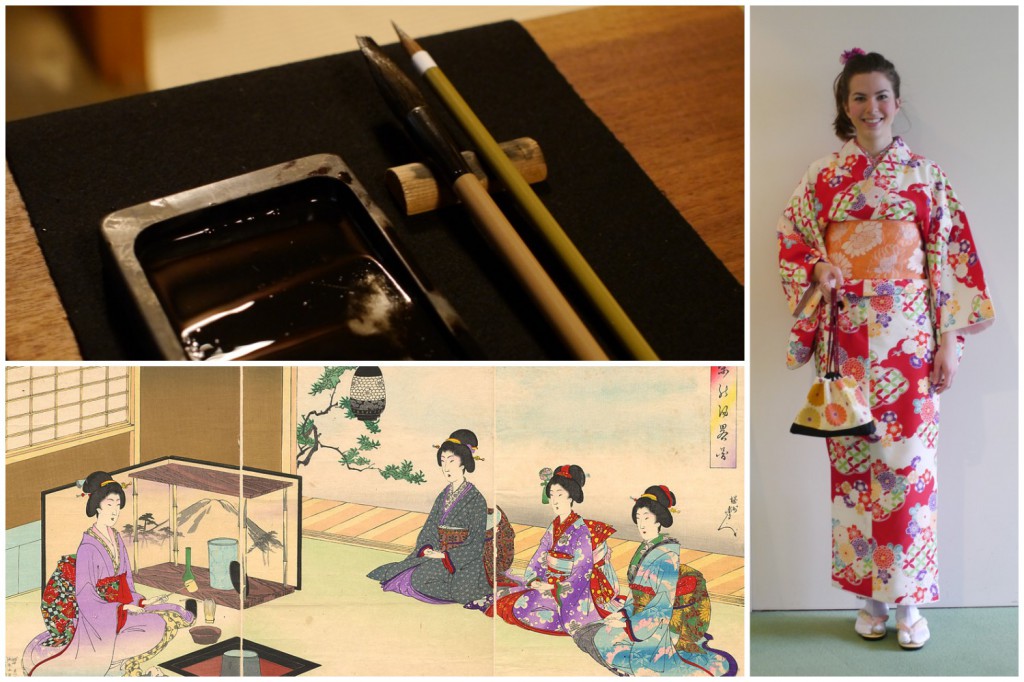 After exploring the ancient town of Osaka, I got to know the modern city during a walk through Shinsaibashi, the main shopping area. Here, shops and billboards are piled up both horizontally and vertically. The streets are populated with so many people as I only know it from carnival in my hometown Mainz. Even though one has to get used to all the colours, music and sounds, this area is definitely worth a visit. I also went to see the park of Osaka castle, which was (a bit) quieter and featured a beautiful view of the castle.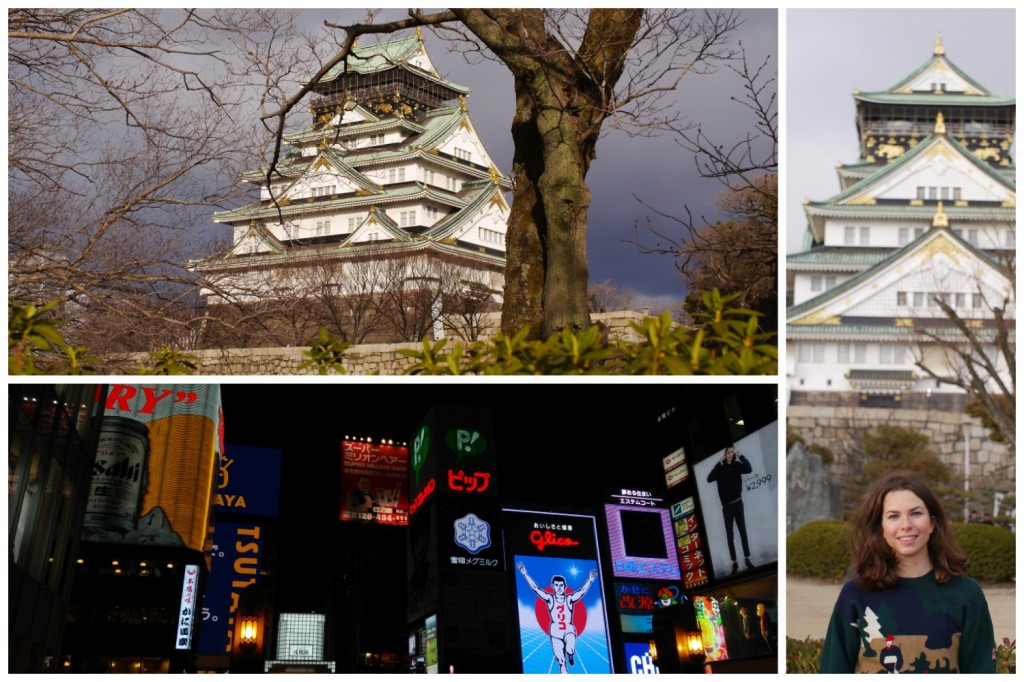 At the museum workshop, at volleyball and at the Rotaract club meeting, I had the chance to meet several Japanese as well as people from China, America, Canada, Jamaica, Thailand and Russia. I really enjoyed having dinner with natives and fellow travellers from different countries and cultures and discussing their perception of and experience with Japan. I am looking forward to exploring the Kansai region during trips to Kyoto, Nara and Kobe in the next weeks.