☆☆ 4th report of Julian Maier, 14th scholarship holder of Grünwald foundation ☆☆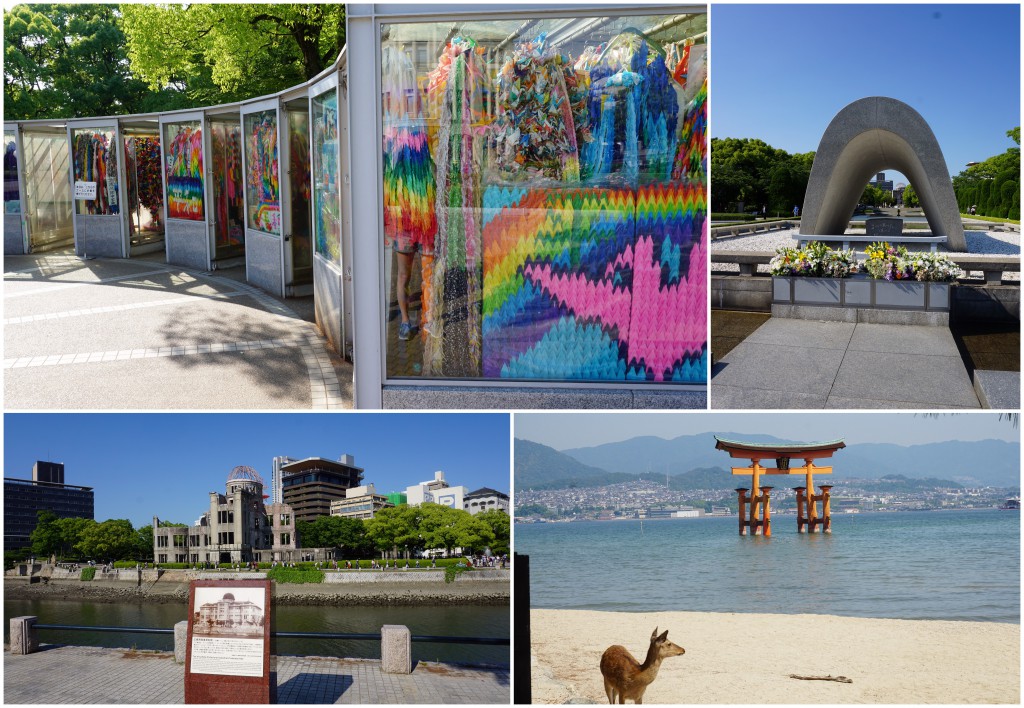 It is hard to believe but my time in Japan is actually coming to an end after nearly three months. So this will be my last report about my experiences.
A few weeks ago my girlfriend came here for a 10 days' tour through the country. One sunny day we went on a trip to Himeji castle. The white roofs and walls out of which the castle is built,  make the castle a really nice place to visit, in my opinion one of Japan's most beautiful castles. It was also setting for many Japanese movies in the past decades. Everyone who is interested in visiting Himeji and the castle I can recommend to also make a side trip to the neighboured Koko-En. This garden is layed out typically for Japanese parks and gardens and split up in differently themed areas. It is located just next to the moat and not to dismiss.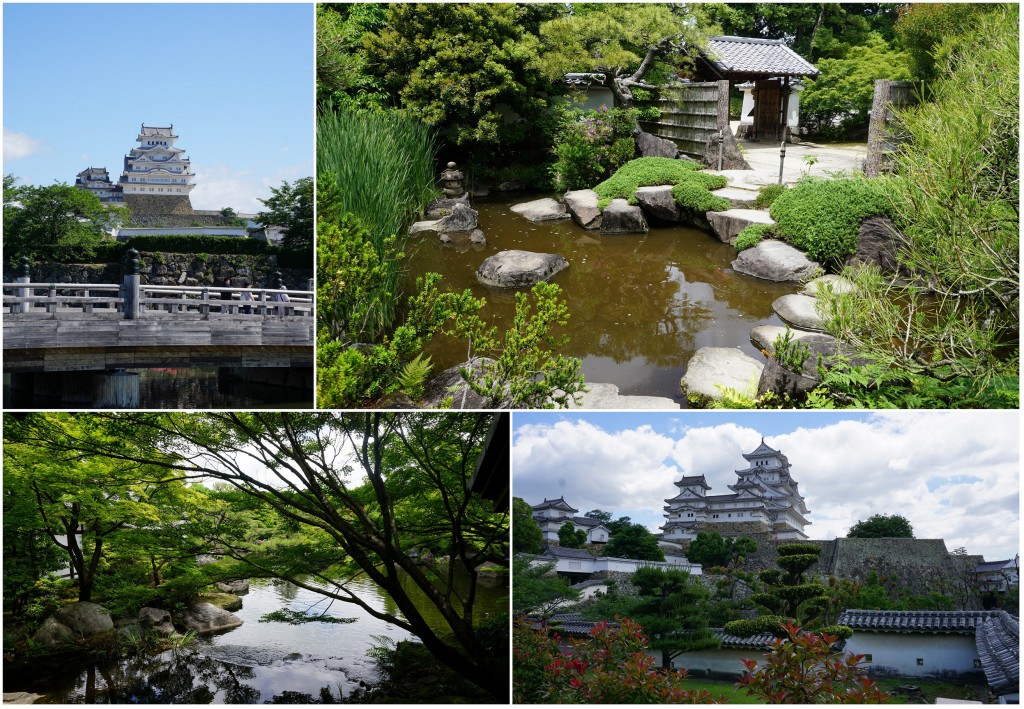 Our tour then led us to Hiroshima. The city is famous in the whole world after August 6th 1945, the first militant use of an atomic bomb. Now it especially impressed me by its big Peace Park, that can be found just a few hundred metres of the epicentre of the explosion and which is supposed to remind people of the thousands of victims the bombing counted by the park's monuments and its museum. It also symbolizes a memorial place against another atomic bombing on a city. One of the most popular victims back then was 12-year old pupil Sasaki who contracted leukemia as a result of the radiation set free. In Japan there is a legend that tells the Gods would make a dream come true for you if you fold 1000 paper cranes. So the girl put all her energy in folding more than 600 cranes before she died of the consequences of her disease, sadly she could not make her wish of living-on become true. Still nowadays many children and visitors of the Peace Park fold paper cranes in memory of Sasaki. Not far away there is Miyajima island located in the bay of Hiroshima. It is famous for its red Torii standing in the sea in front of the Itsukushima shrine. The island offers cute old fisher's houses and wild deers walking around at the beach like at Nara, in the heartland you can find contetious monkeys. A must-do at Miyajima is a railway trip up on Mount Misen and then walking about 45 minutes to the mountain peek, where you can enjoy a one of a kind view on the bay of Hiroshima and the surrounding islands.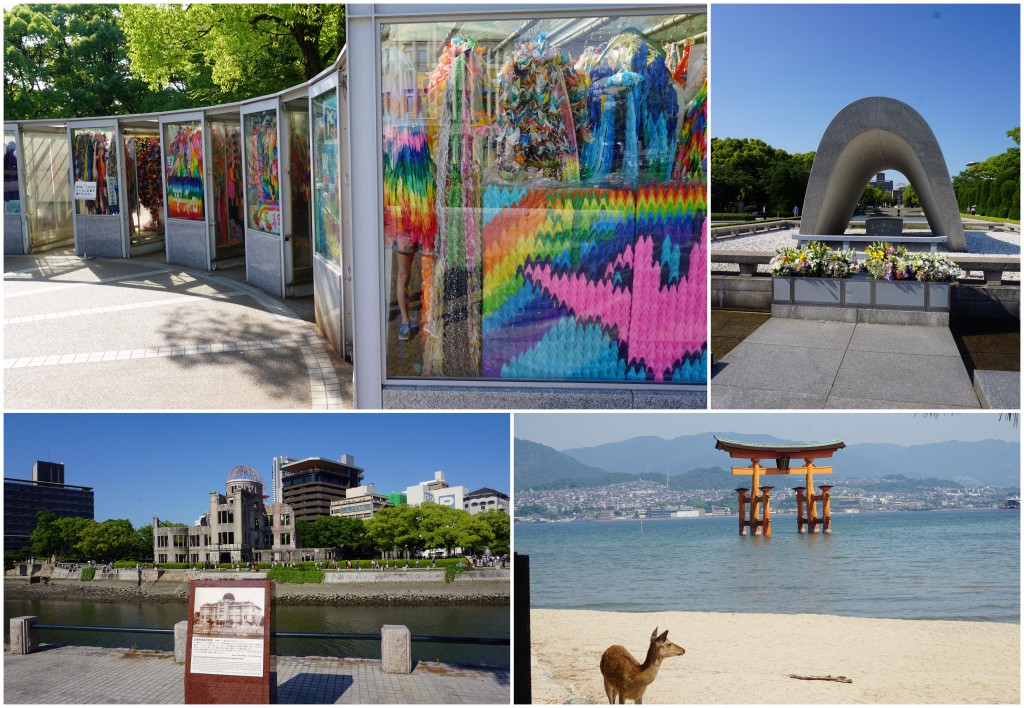 A few days later we headed for Tokyo. The Tokyo Skytree, 634 metres high, offers a breathtaking view over the megacity and when the weather is good you can even see Mount Fujisan on the horizon. Looking at all of the houses beneath you it is hard to believe that the prefecture of Tokyo leaves space for 35-40 million residents! The eastern parts of the garden around the imperial palace is a precious, quiet place in the middle of this busy city. They are just a stone's throw away from the Tokyo main station, which is basically built in european style. Besides the other highlights Tokyo provides, like Shibuya cross-way or the Tsukiji fish market, I especially liked Odaiba island. It is deposited in the bay of Tokyo and standing there you have a stunning view on the city's skyline, the Minato district and the Rainbow Bridge.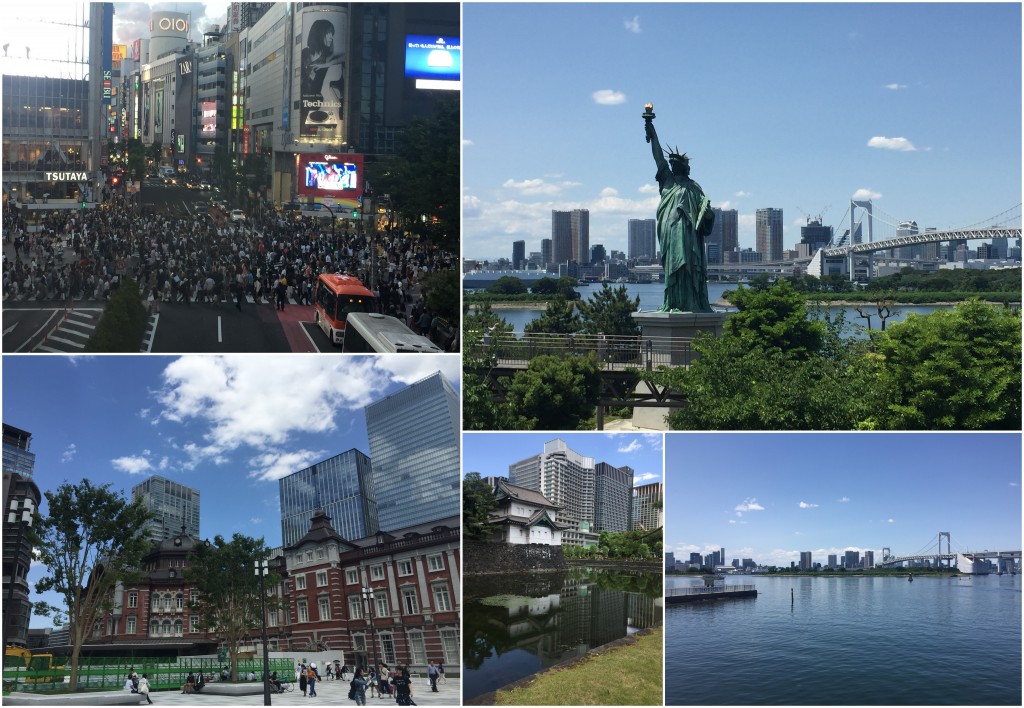 On my next-to-last weekend here I got invited on a two-day trip to Biwa lake by the Rotact Club.This lake is located in the North of Kyoto and is Japan's biggest lake. At first we went on Mount Uchimi by railroad, finding many attractions on the top of the mountain. In the summer there is a high rope's course and a swinging slide, next to numerous sportive activities such as baseball, basketball, soccer, frisbee, skipping or throwing a lasso. Everybody, young or old, finds there something to do! In the winter you can even go skiing or sledding. After that in the evening we cooked and played japanese parlour games together.The next day we drove to a farm that actually appeared to be an amusement park. To my surprise it was a german farm called "Blumen Hügel" ("flower hill"). In the restaurant there we had wurstel, potatoes and other german food, you coud also order real German beer. The farm was really nice with flowers and roses and farm-typical animals to pet and to feed. You also had the possibility of participating several workshops. All in all a very felicitious weekend-trip!
At this point it is important for me to thank again Mrs. and Mr. Okamoto, the management board of the Grünwaldstiftung, the Rotary Club Grünwald and all of my new Japanese friends, they all made it possible for me to spend this unforgettable and wonderful time here! In the past three months I had the opportunity to talk to the locals and also, different to just going on a short vacation, really live like a Japanese. In my time here I got many new opinions and countless impressions and experiences.
Thank you!