☆☆ 2nd report of Anjuli Franz, 13th scholarship holder of Grünwald foundation ☆☆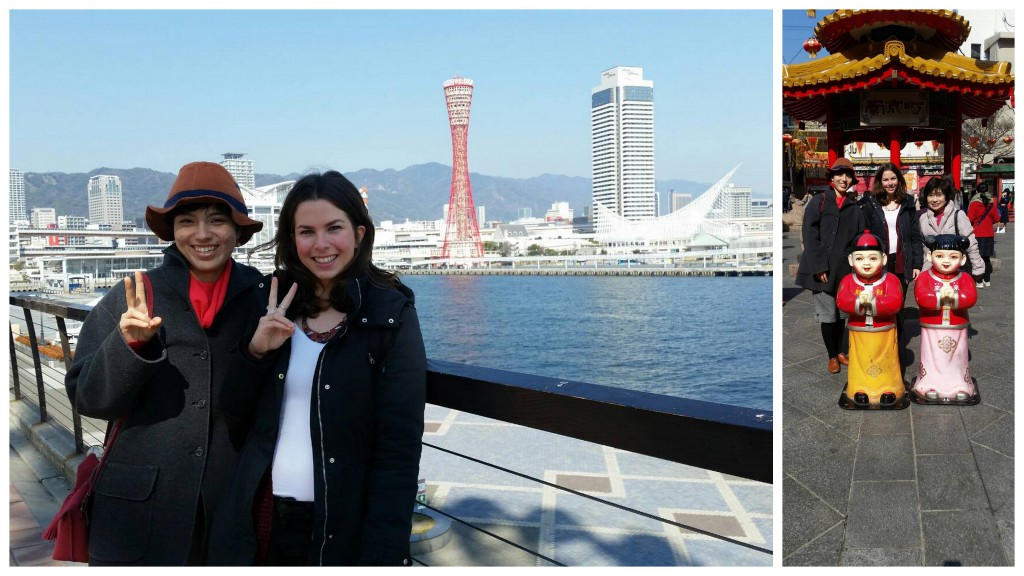 Having stayed in Japan for four weeks, I can now say that I have settled in Osaka and appreciate the city's open-mindedness and high quality of life. The latter is given by numerous cultural and sports activities, by the perfect location right in the center of Kansai, and especially by the people, who I often find to be very interested in me and my culture, open and kind. In Japan, one feels as safe as in no other country in the world (I am claiming that without having travelled them all), but this feeling can probably only be understood if you have experienced it yourself.
I have spent the last two weeks exploring Kansai both from its urban and rural side. Ikawasan, member of the Japanese-German association in Kobe, invited me to visit her city together with her daughter Sakura. We had a nice stroll through the harbour, where the famous red Kobe tower stands, and enjoyed the beautiful weather.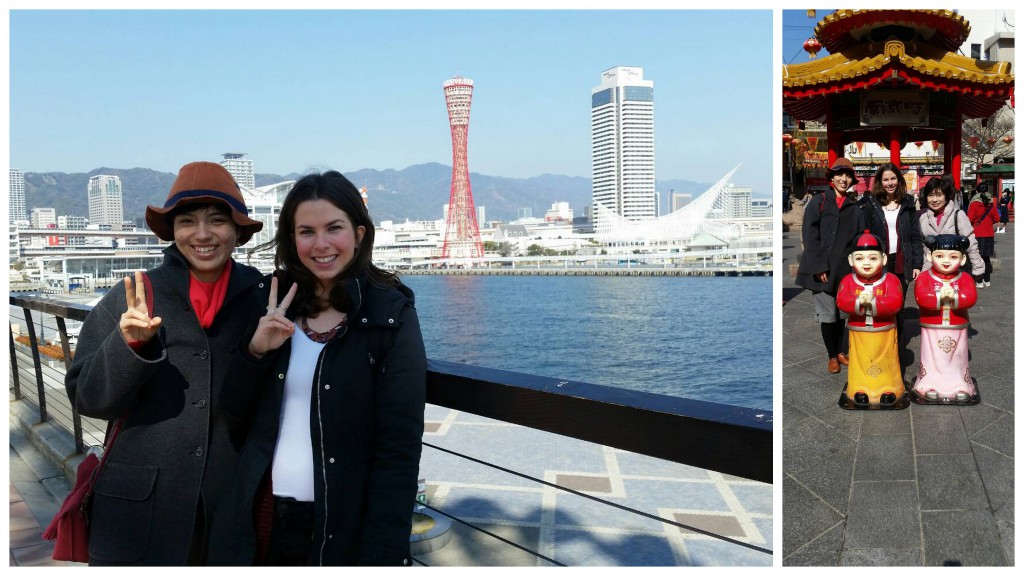 It is fascinating to see how fast the city recovered after the disastrous earthquake in 1995. We spent the second half of the day in Kitano, the former foreigner's neighbourhood. In the beginning of the 20th century, many European tradesmen settled in Kobe and left their houses and mansions which can be visited today. Kobe is located between the sea and the Rokko mountains, where I spent a beautiful day with Sakura and a group of ten fellow nature lovers, hiking to Kikusui-yama and Nabebuta-yama. Besides the marvellous weather and view of the coast, the highlight at the end of the day were the marshmallows that we grilled in a fire.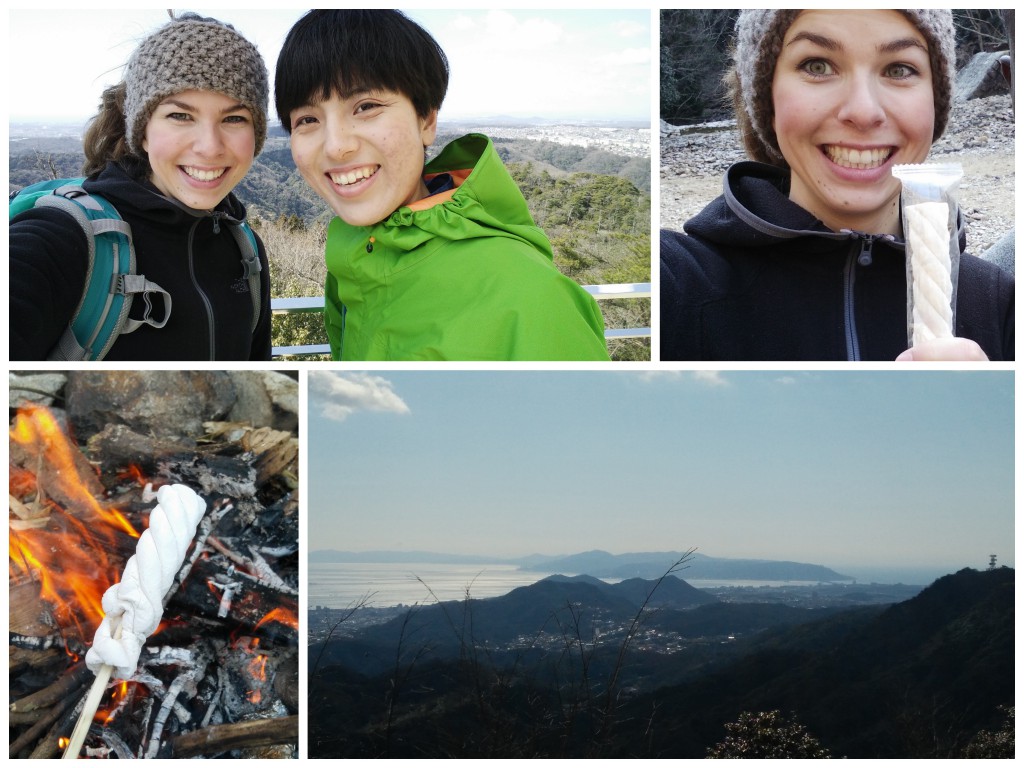 I spent several days in Kyoto already – and yet have only seen a small part of the city and especially its many cultural attractions. I enjoy it very much to be able to take my time with exploring the numerous temples, shrines and castles. During my first trip to Kyoto, I visited Heian shrine with its surrounding gardens and Chion-in temple, where I could attend a Buddhistic ceremony and listen to the drumming and singing of the monks.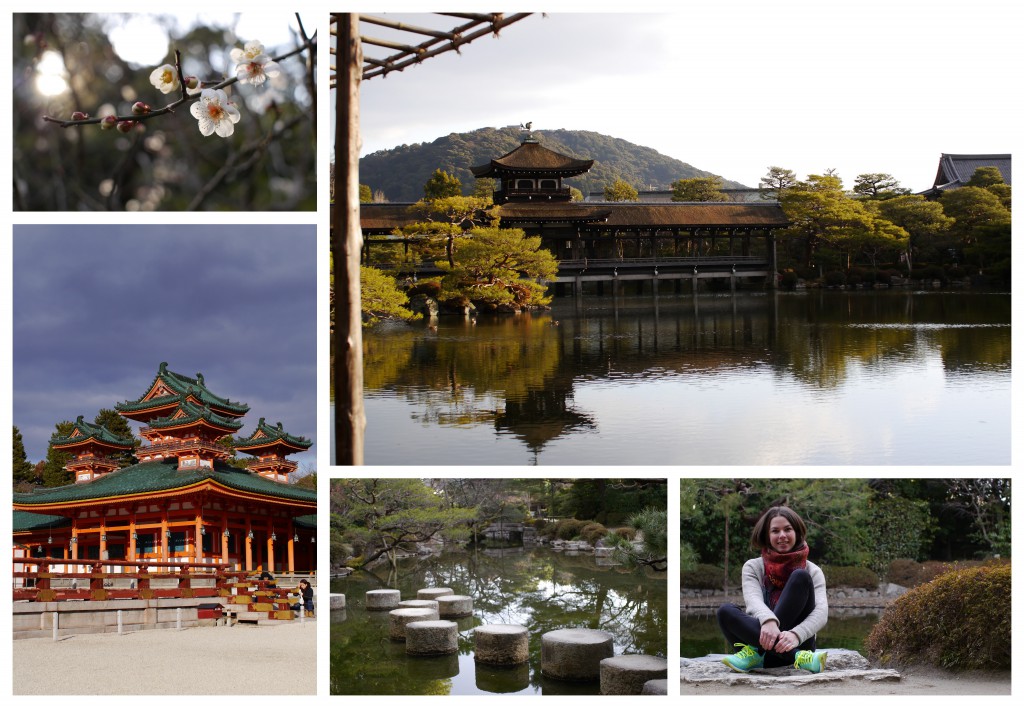 My hike from the mountain village of Kibune (north of Kyoto) led my through a cedar forest to Kurama, which offers an impressive temple with a magnificent view of the mountains. After a two-hours walk, it was time for my first onsen bath, where I could enjoy the hot spring water together with a view of the surrounding forests and hills.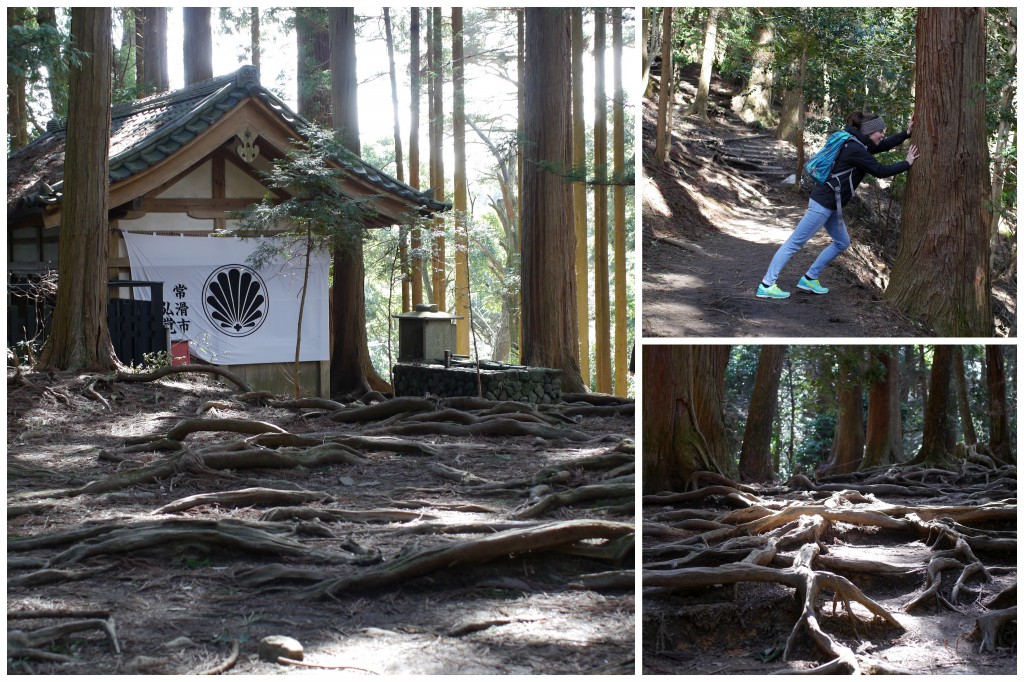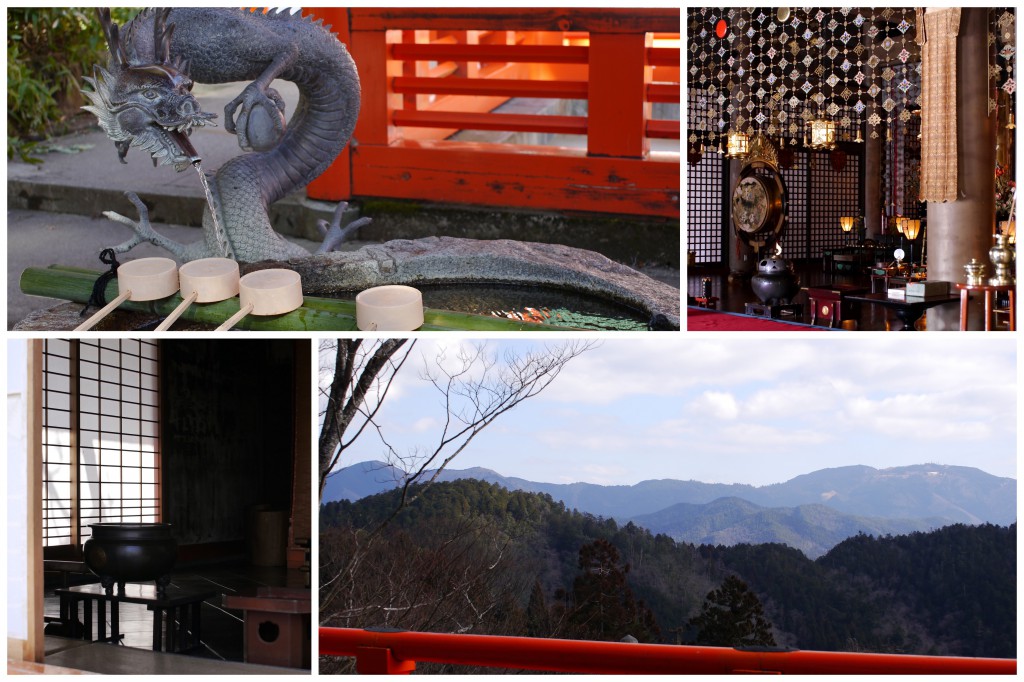 At my next visit in Kyoto, I rented a bike, which surely is the best way of transportation in this city. I went to Ginkaku-ji, a temple which contains the so-called silver pavilion. Built in the 15th century, it was supposed to receive a full silver plating, which was never realized due to political trouble and financial straits. The temple has been transformed into a Zen temple, one can now find many carefully raked sand patterns and a sand pyramid which represents Mount Fuji. Did the Japanese find their love for clear shapes and plain architecture when looking at the mountain, or has the mountain unavoidably adapted itself?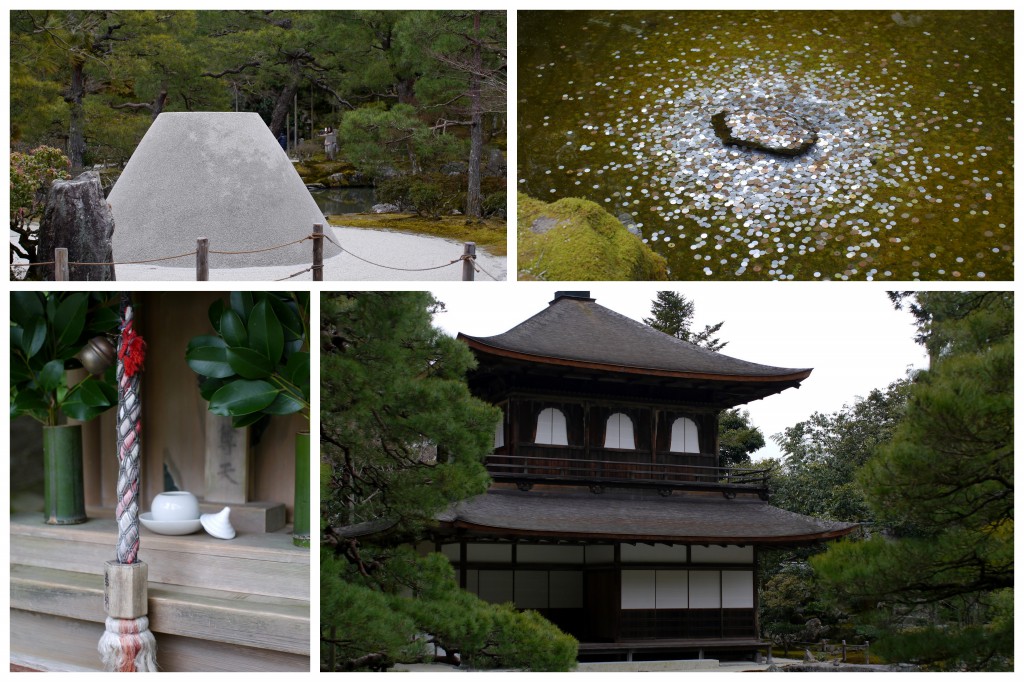 My way back led me through Kyoto's beautiful alleys and streets which are often decorated with flower pots. Every ever-so-mall garden is being cared for with love, with accurately cut trees and bushes as well as moss-covered stones.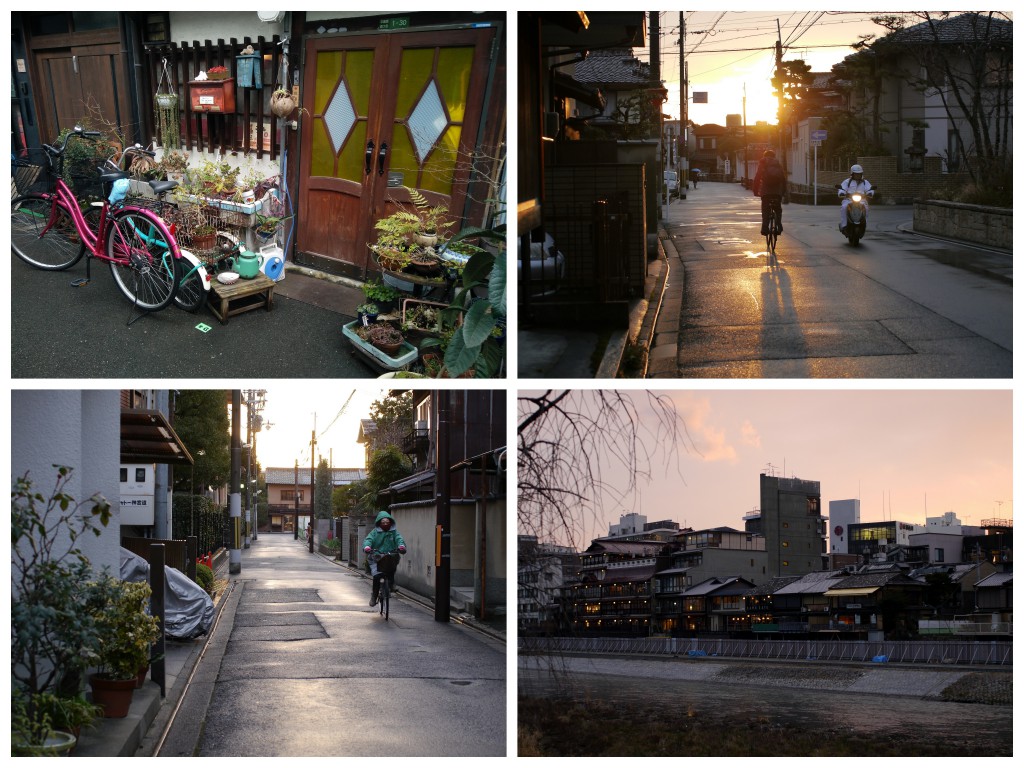 The third destination of my exploration was Nara, a very beautiful city which hosts the biggest wooden building in the world at Todai-ji temple. Here, I enjoyed the company of Mr. Keisuke Hama, who showed me the most interesting parts of the city during one day. He is a retired architect and urban planner and thus could provide me with a lot of information about the construction and history of the numerous historical buildings.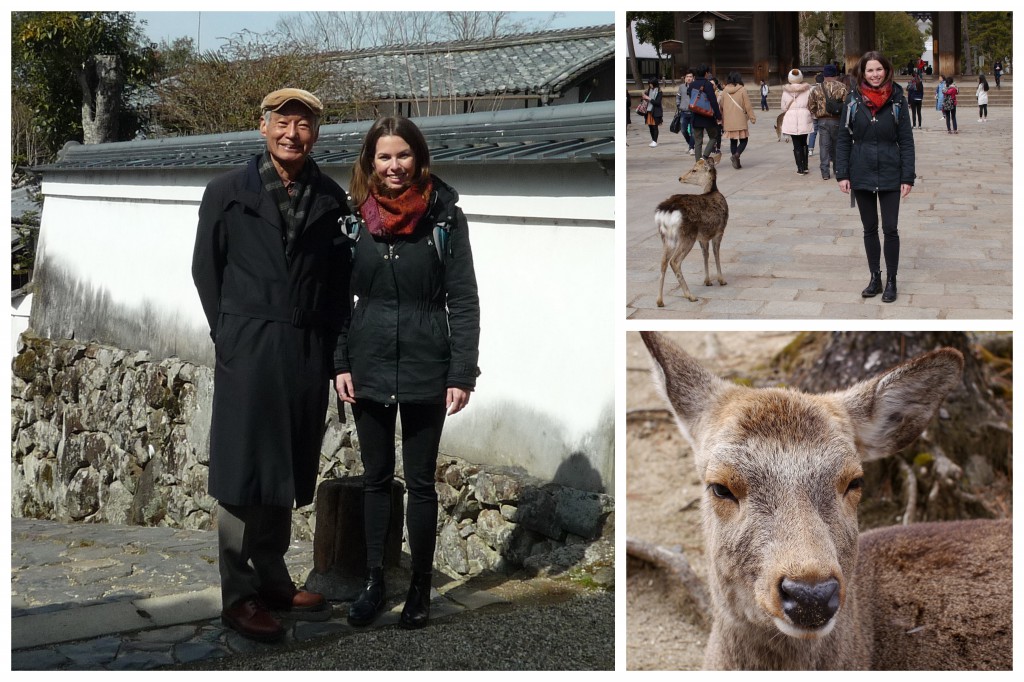 After watching the deer at Nara park having their breakfast feeding, we walked to Kasuga shrine, where I particularly enjoyed the elaborate stone lanterns lining the way up to the shrine and the metal laterns, which decorated the shrines themselves. The use of various natural materials like stone, wood, rice straw and paper adds to the connection between artificial and nature in traditional japanese buildings.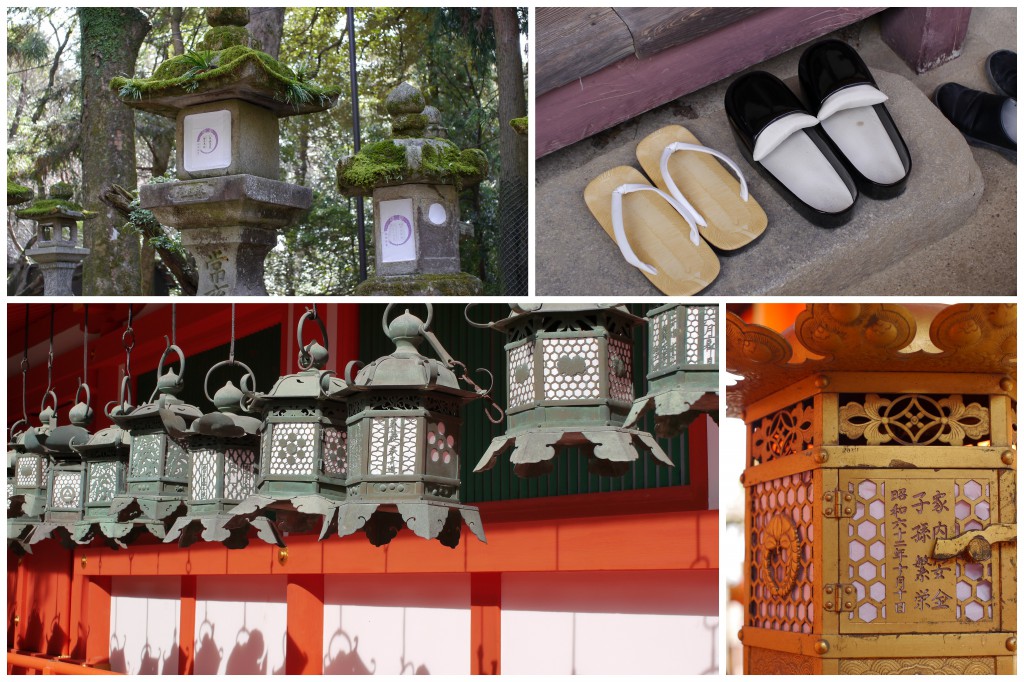 I found it fascinating that the two religions Shinto and Buddhism do not interfere at any point in Japan. Sometimes you may find shrines in a temple or a temple in a shrine area, one protecting the other. This peaceful coexistence is probably strongly attributable to the fact that Shinto has both polytheistic and pantheistic character, and that in Buddhism, Buddha himself never claimed to be a god or a bearer of the word of god, but to have come to enlightment by contemplation. Therefore, in contrast to monotheistic religious orientations, there is no omnipotent divine being which could compete with another one. Long story short, after having thoroughly visited Kasuga shrine, we walked to the close-by Todai-ji temple and admired the world's largest bronze statue of Buddha, guarded by fierce-looking figures.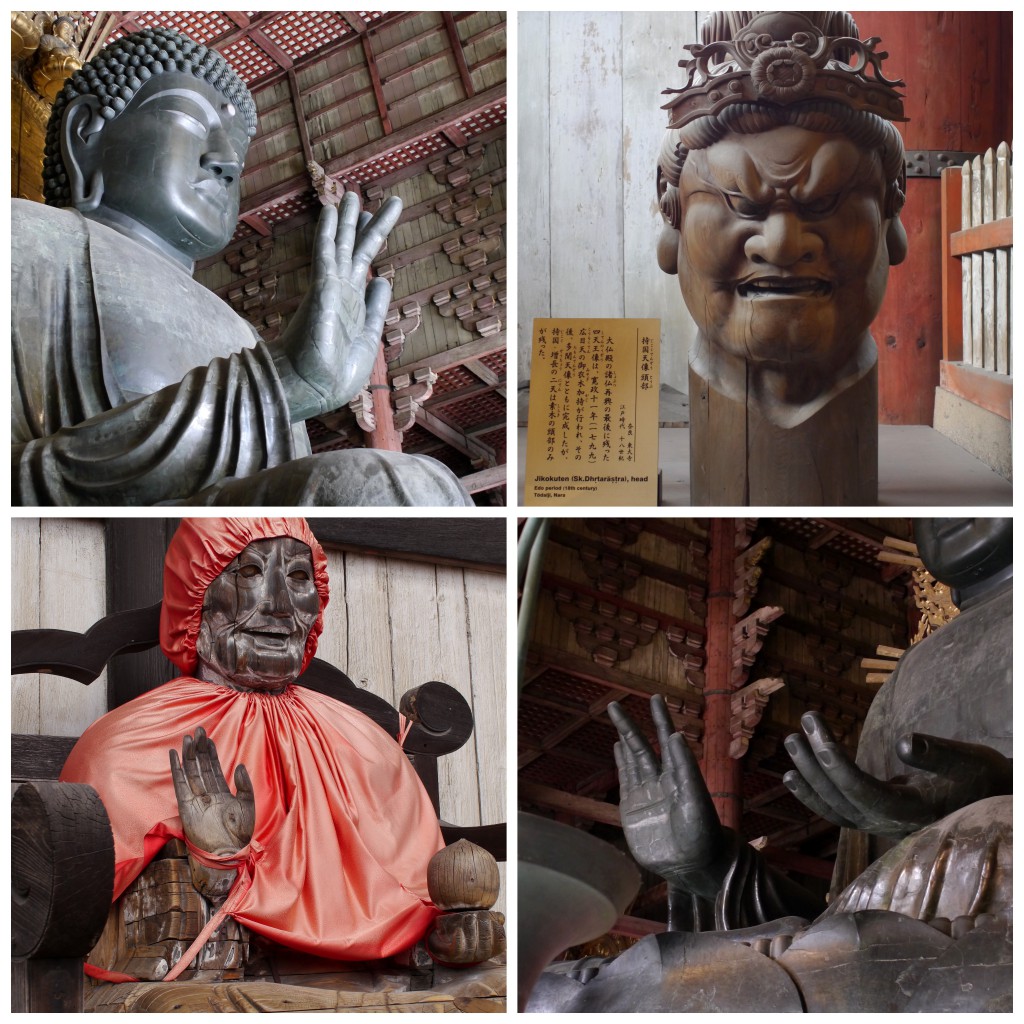 In Osaka, I had the chance to meet many Japanese with great interest in Germany and German culture, for example at the montly meeting of "Deutsche Meets" or of the Japanese-German association. The pictures  below have been taken in Mr. and Mrs. Okamoto's traditional Japanese room, where we held a tea ceremony after dinner.  The visit of Lorenz, former scholarship holder of Grünwald foundation, and his parents, was a very nice opportunity to exchange the experiences that we made in Japan so far. I am forever grateful for the indefatigable generosity of Mr. Okamoto, who, with his financial support, energy and time, allows the Grünwald scholarship holders to explore Japan in such a light-hearted way.