☆☆ 2nd report of Benjamin Raithel , 12th scholarship holder of Grünwald foundation ☆☆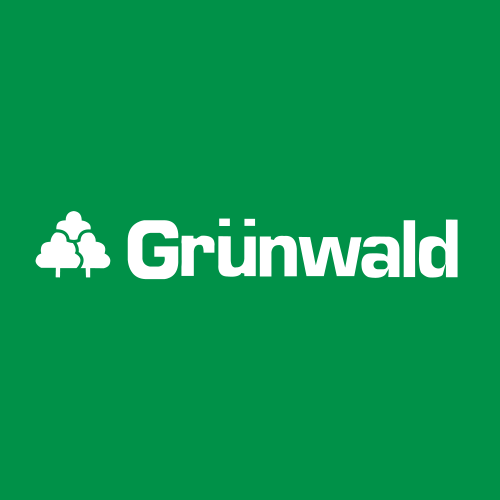 One of Albert Einstein's most famous quotes states: "If you sit with a beautiful girl for two hours, you get the impression that only a minute has gone by. However, if you sit on a hot oven for a minute, you think it that two hours have pasted. That's relativity. "
In my case, the it's obvious that in my relativity the pretty girl is Japan and I that my time here has just been flying by. Prior to my flight to Osaka, I thought that 3 months would be more than enough time to explore entire Japan. Meanwhile half of my journey has past and I have only been able to explore a fraction of Osaka and its surrounding area.
On the one hand, I am very sad because I realize that the next nine weeks will pass faster than desired. On the other hand, the experiences and influences here in Japan have already turned me into a completely different person and I cannot await to see what adventures still lay ahead of me.
Since the language barrier still exists and Japan is very difficult to explore as a solo "Gaijin", Mr. Okamoto introduced me to Chihiro-San. Together with her family she invited me to a beautiful day in Osaka's castle. The trip did not turn out as I had expected it to though: a tour of the castle and culture only. No. not even close! On that day, a Japanese TV channel organized several activities around the castle and there were endless numbers of locals on the castle grounds. My personal highlight – behind Chihiro's child (the sweetest in Japan) – was a sword fight for young and old. At first very – much overwhelmed – I plunged into a sword fight after viewing the tactics of the other fighters for few rounds. Thus falling against a costumed 5-year-old after only 30 seconds. Chihiro-San and her family welcomed me very warmly and enabled a wonderful excursion to me for which I would like to thank her greatfully!
On October 4, Mr. Okamoto took me to one of the "Rotaract" meetings. The community of young, professional people initiated by Rotary who meet every two weeks to exchange knowledge, their experience and to help each other through lectures, joint ventures and personal exchange. That evening, the lecture was about a trip to Taiwan the club had organized a few weeks before. Many pictures were shown, and former President Nobukatsu, who spoke excellent English, helped me understand what was just being laughed at. Afterwards, the group took me to dinner, where everyone was talking excitedly, making plans for a next trip. The members invited me to accompany them two weeks later for climbing in a boulder hall.
When the day of bouldering came, however, it quickly became clear that I stayed far behind my own expectations and moved more like a hippopotamus rather than a monkey on the climbing wall. For me, this club has been a wonderful opportunity to get to make new contacts and hopefully as well as new friends. I thank them for the cordial reception in their ranks.
The past week's highlight, however, was the joint trip with Mr. and Mrs. Okamoto to the "cold" North of Japan, where we visited the parents of Mrs. Okamoto in Toyama City. Driving onto the autobahn it was immediately obvious that we clearly had an advantage driving our German car and reached our first destination, Tojinbou, in the best time. This town is famous for the freshest and best tasting crabs in the world which Mr. Okamoto wanted me to taste. In a nice small restaurant with a view of the sea we had lunch. What can I say … the delicate crabs, as well as the view were phenomenal!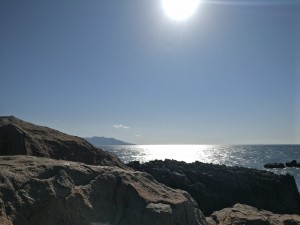 During the further journey Mr. Okamoto and I continued to talk intensively about the values and goals he would like to give to his scholar. In course of this conversation, I became aware of how much these values and goals have already been anchored into my own self, after only such a short time.
In Toyama I was greeted by a completely new view of a Japanese city. It was leisurely, the houses were predominantly built in the traditional style, no power cables crossing the streets, less public transport like trains, but more cars.
I then had the honor of meeting Mrs. Okamoto's parents and to be a guest in their traditional home. The next few days, Toyama and its surroundings were extensively. shown to me. As you know, pictures say more than words, so I'll let following speak for me: