☆☆ 2nd report of Katharina Riederer, 9th scholarship holder of Grünwald foundation ☆☆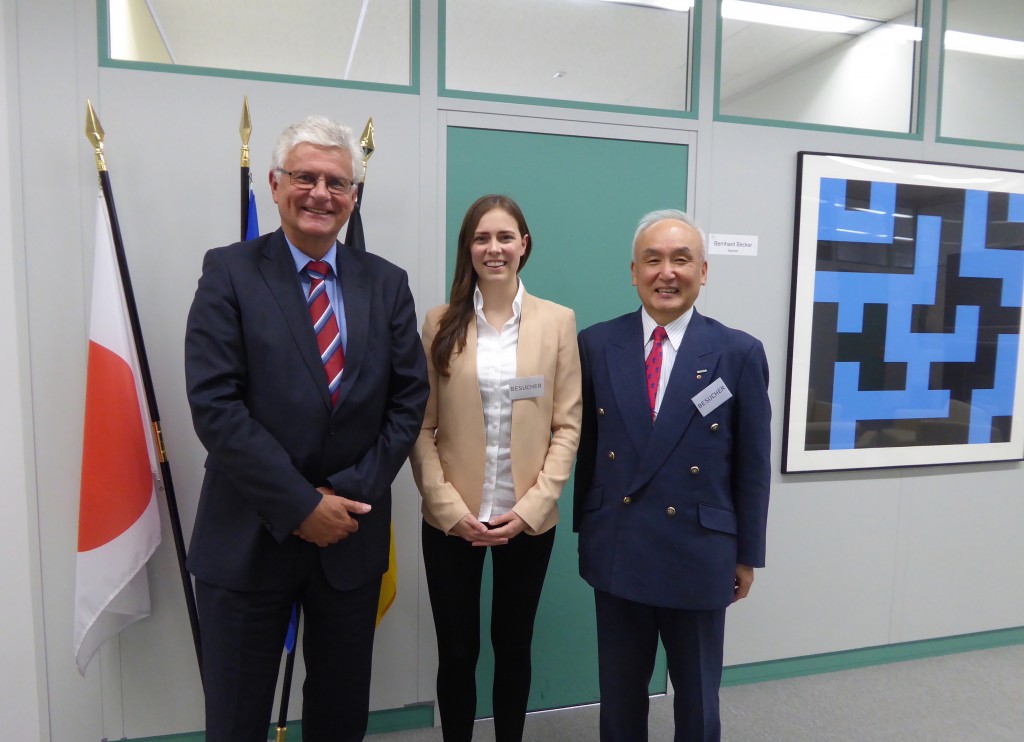 It feels like I am waking up from a dream and noticing that there are already some sunrays, glimmering from outside into my bedroom. The first third of my stay in Suita was as impressive as some dreams are. However the activities during this time aren't comparable with the nightly rest.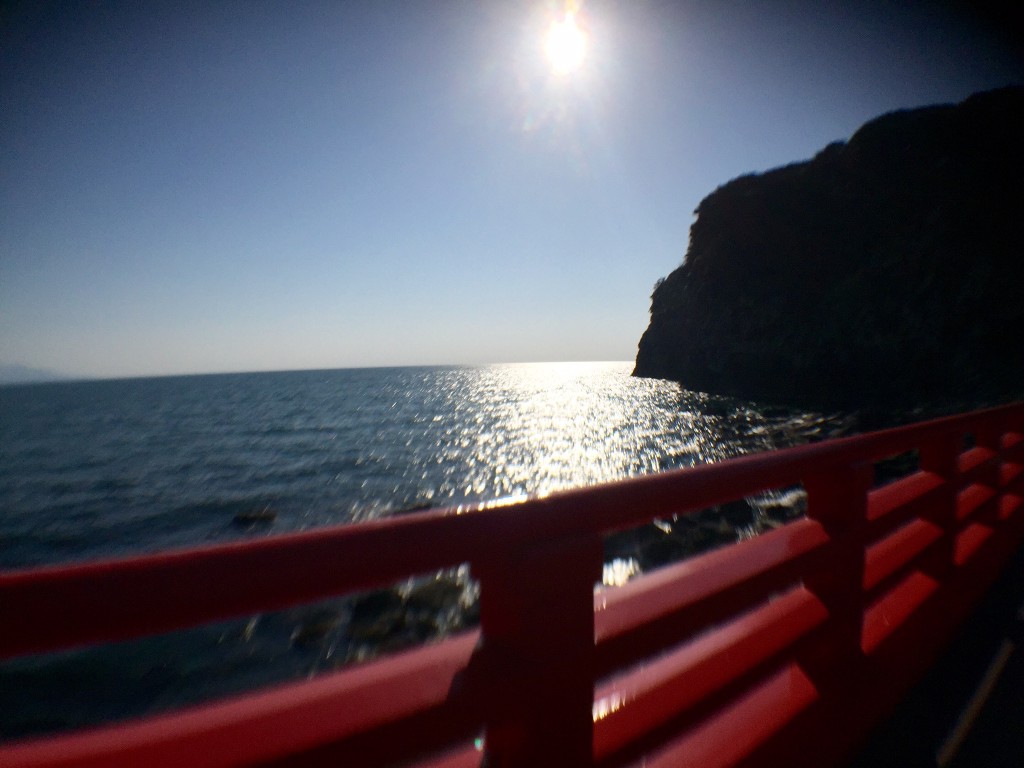 My meeting with the German consul general was slightly delayed due to the visit of the federal chancellor Merkel in March. In exchange the narrations about Merkel's visit were all the more interesting.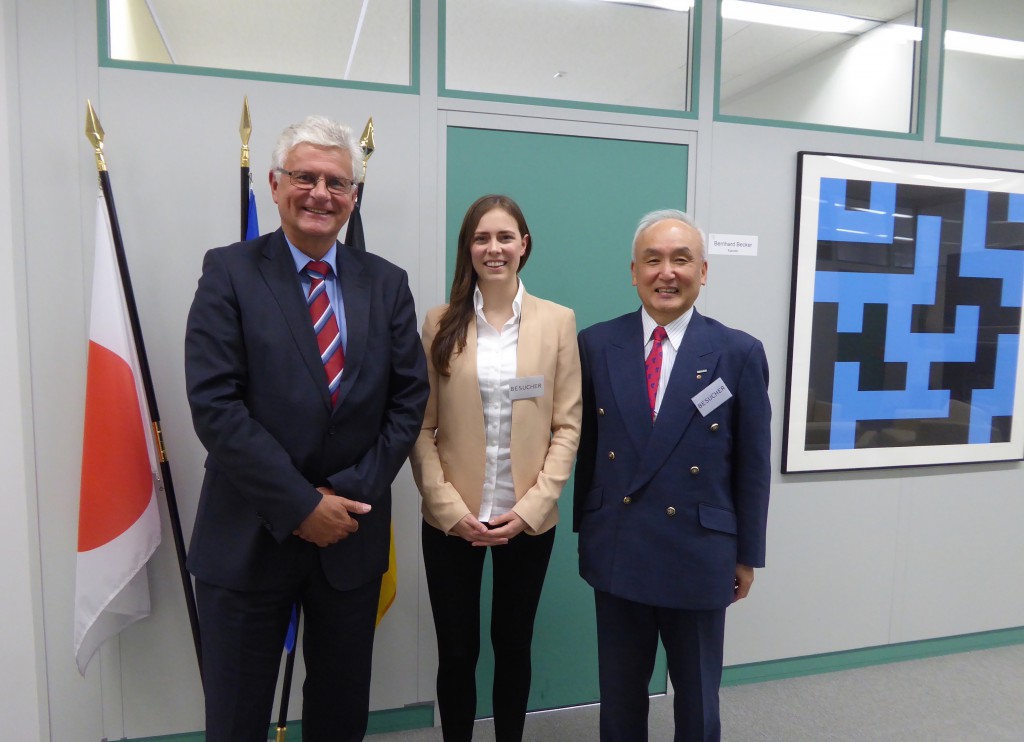 Mr. Okamoto and his wife organized an impressive weekend in Toyama. I had the great honor to have dinner in the over 150 years old house of Mrs. Okamoto's father. There we each ate one crab, which we selected when it was still alive on our way to Toyama. At the dinner I could then exercise myself in pulling out the fine meat of the crab's thin legs.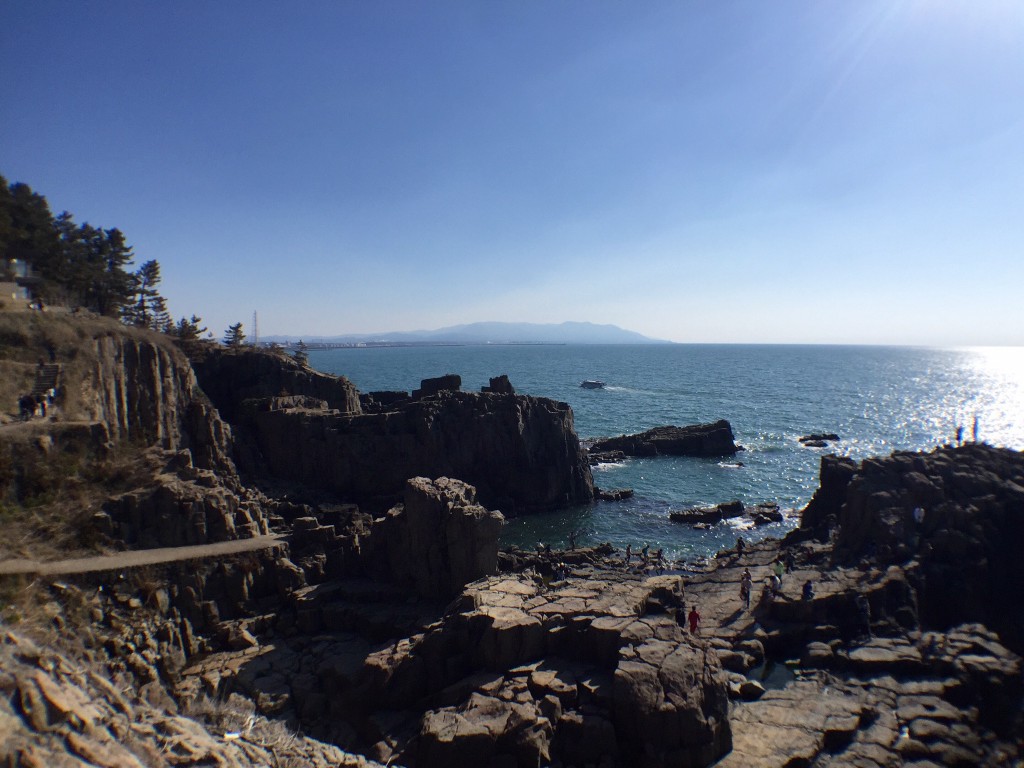 As we drove back to Osaka, I couldn't believe my eyes, when I saw that the first cherry blossoms were already in their full range. Just on the previous day massive walls of snow surrounded us in the UNESO world heritage village Shirakawa. So I followed the advise of the mayor of Suita right away and went to the Expo'70 Commemorative Park where I could gaze at the gorgeous cherry blossoms.
During the following days I shared this beautiful atmosphere with my father and my sister. Our visit to several holy places in Kyoto, however, didn't convince the weather gods to be thoughtful with us. The tight schedule for the next few days was of course not influenced by the foul weather. A trip to Himeji castle was for sure one of our highlights. This castle construction was liberated from its restoration cover only one week before. The massive and bright white walls offered an unforgettable photo panorama, which was used by many selfie fans, including us.
We started our journey to Tokyo in the early morning with high expectations. At first glance this metropolis showed us his famous combination of its modern spirit with traditional elements. After walking through the crazy street of Harajuku you may suddenly find yourself in the jungle-like surrounding of Yoyogi-Park with it's famous Meiji-Shrine. Only the twinkle of some skyscrapers in between the thick forest adumbrates the crowded Tokyo. One can admire a similar phenomenon at the Zojo-ji temple, which forms an impressive scenery in front of the Tokyo Tower. Near this temple our eyes were caught by several hundreds of children statues, which were vested with little knitted caps. Those statues represent stillborn, aborted or deceased children. In the Buddhist religion they are building towers out of stones, which get destroyed over and over again by evil demons.
I already experienced the Japanese hospitality in a variety of situations. However Tokyo topped all of them as we got offered help even twice after having just a short look at the map.
The members of Suita Rotary Club also underlined this hospitality. Within only ten days we were invited three times to interesting and open-minded discussions combined with excellent food.
After experiencing these various impressions with my family in the last few days, it seems even more difficult for me to choose my next destinations in the variety of possibilities. Although I am staying another 2 month in Japan, I am already sure that I will return to this beautiful country.