☆☆☆Second Report of Christoph Jetter, 16th scholarship holder of Grünwald foundation☆☆☆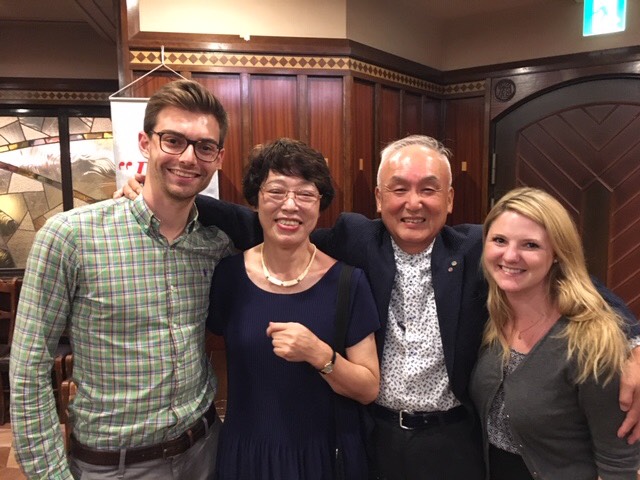 The third week started with a daytrip to Nara. Within Germany the city is known for wild deer which can be fed and touched. Sometimes you can see a deer which is actively looking for food in handbags which are close by. Additional, Nara offers a lot of culture. For example, the famous Asura statue and the Todai-ji Temple which is known for the biggest buddha statue within Japan. The 08.10.2018 is the national health and sports day in Japan and a bank holiday. Therefore, Nara was packed, and a lot of locals spent their day off there.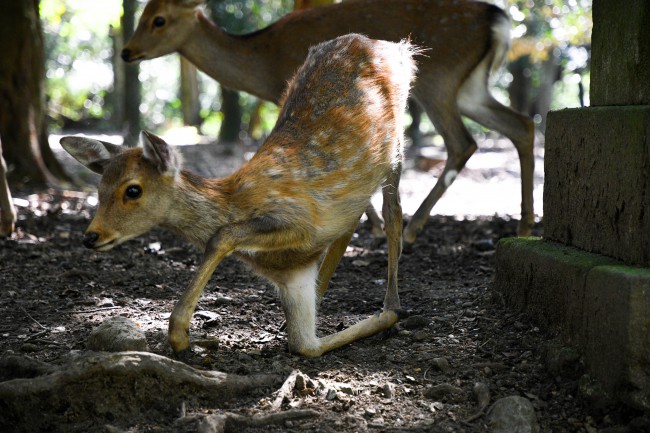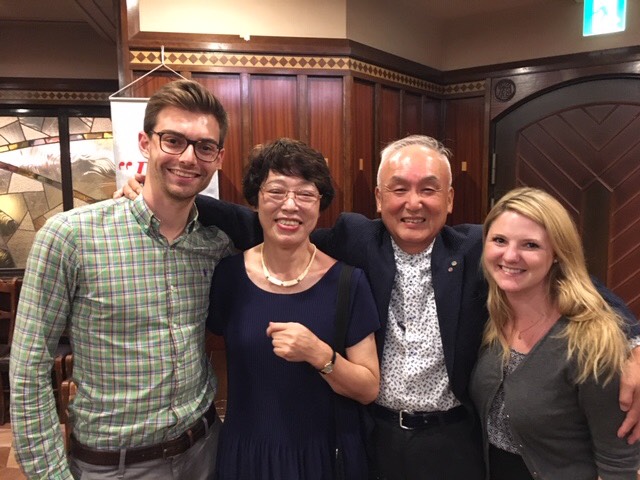 The next morning, I met Mr. Okamoto and he taught me how to write Japanese letters with a fountain pen. Even though it was difficult in the beginning I got used to it quite quickly. In the evening we went to a round table, which was especially organised for a delegation coming from Luneburg. The provided Bavarian food and the Bavarian music showed me once more that Bavaria shapes the "German Culture" abroad. Furthermore, a local high-school provided a high-level chorus for a relaxed atmosphere.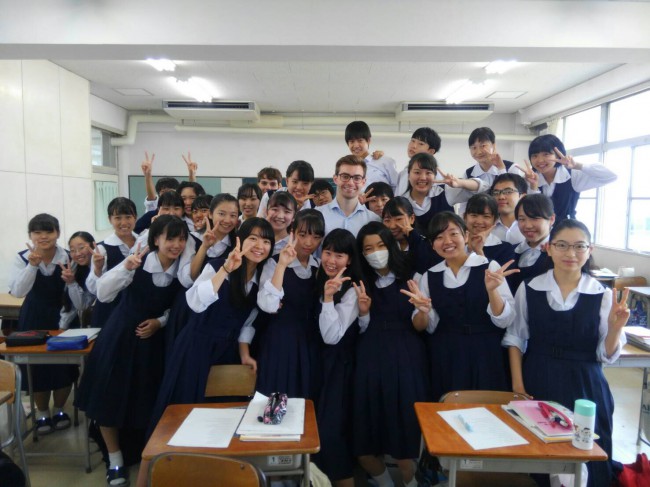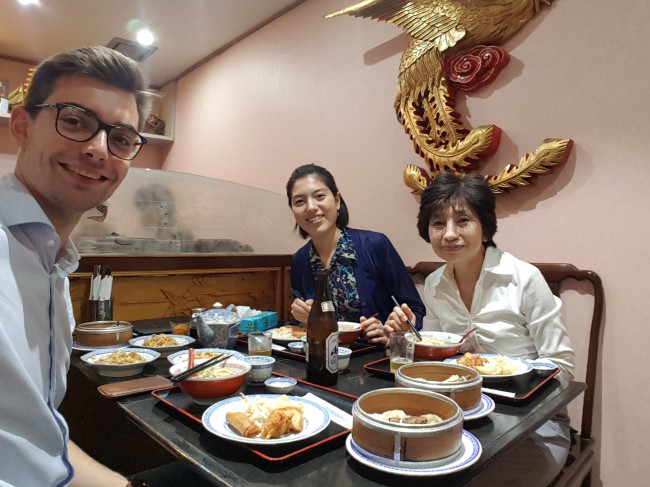 Within the second week I was able to visit Mrs. Ikawa at her High-school in Kobe. The visit ended up in a special and remarkable German language class for her students. Afterwards, I got a city tour guided by Mrs. Ikawa and her daughter including a lunch break at the local Chinatown. The first impression of Kobe is positive throughout and I am already looking forward to spending another day there. In the evening Mr. Okamoto and I visited the Economic Round Table at the Swiss Hotel where several interesting people participated. The invited guest speaker was talking about Corporate Social Responsibility and its development. However, the following discussion showed the differences between political engagement and the truth within the business environment.
As part of the scholarship I go to a language class in Suita, twice a week. The lectures are in Japanese only and the pace is high when considering it is a beginner class. Especially, learning Hiragana and Katakana by heard is a challenge, since it is the basis for reading and pronunciation. However, I greatly enjoy having those language classes and I invest even more time and effort in learning Japanese.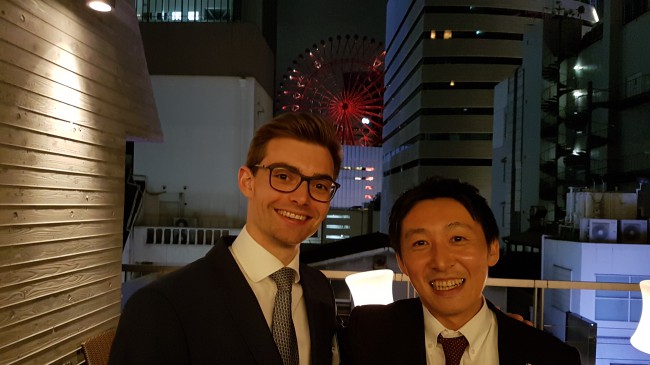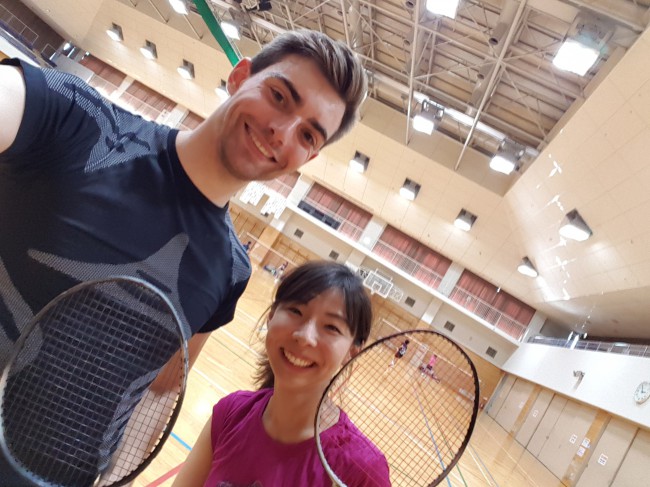 Especially valuable are the nice people I met. I meet most of them on a regular basis which allows for friendship, close contact and trips. Therefore, I was able to play Badminton at a court close by the other day. Further trips, sports and evening events are already planned. Part of that is the German wine evening which takes places on a regular basis, serving a four-course meal accompanied by well-chosen wine from Germany. Additionally, the location provides a great view on the prominent, red ferries wheel in the city centre of Osaka. Afterwards, a small group and I went for the traditional "second round" to a nearby bar.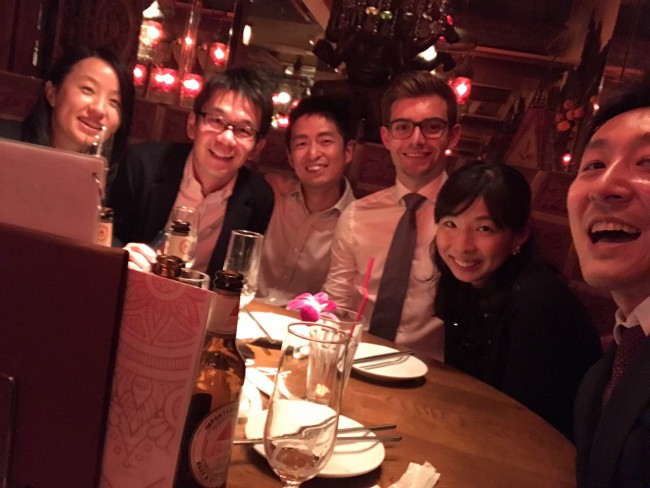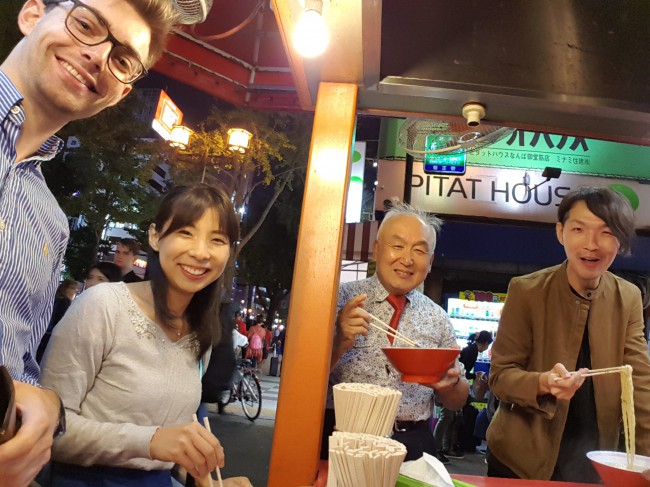 As every sunday I spent the day with students of the Kyoto Prefecture University. This time we got accompanied by Prof. Aoji heading towards the south of Kyoto which is known for its Sake breweries. Therefore, the Sake museum as well as several sake tastings took place. Additionally, we went for a boat cruise on the river and had a look to the surrounding.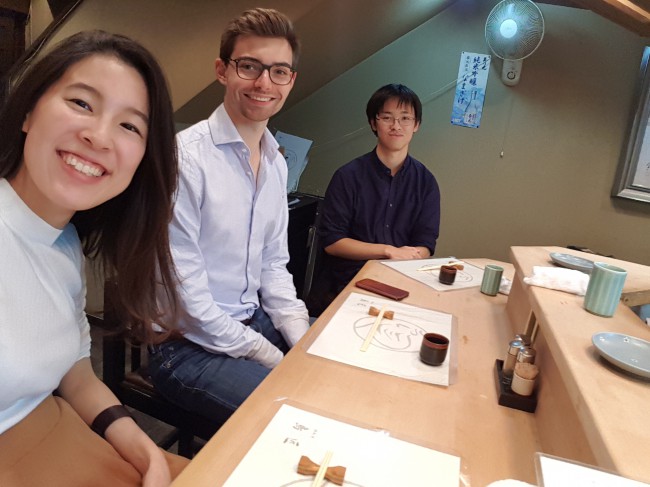 The Japanese-German Society publishes a magazine called "Der Bote von Osaka" on a regular basis. For the upcoming edition, Mr. Okamoto and I were responsible for an interview with the General Manager of the Swiss Hotel in Osaka. While having lunch in the 35th floor we asked questions about his assessment on the development of tourism in Japan and Osaka as well as his career and personal desires.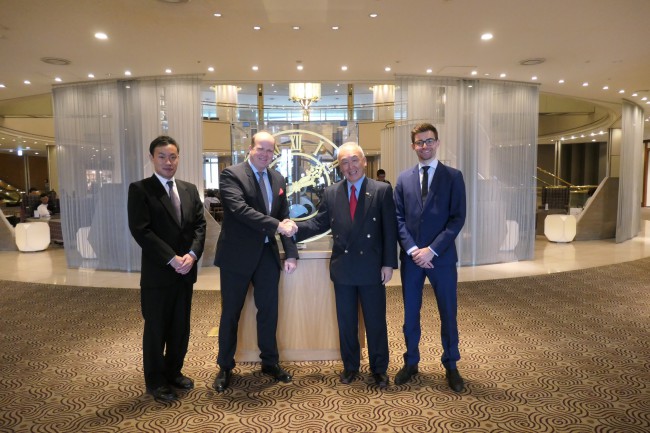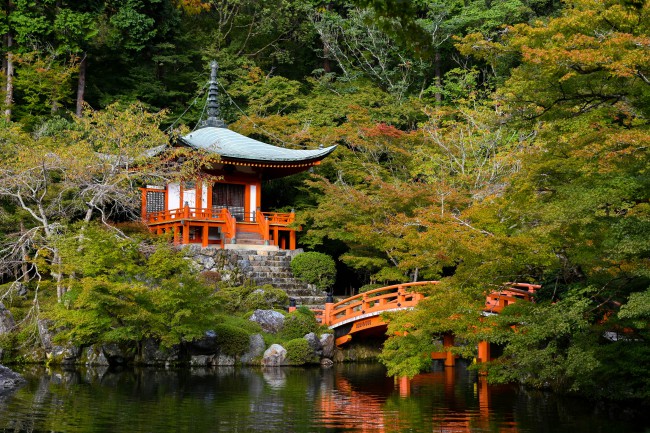 At the end of the fourth week I was able to do two daytrips to Kyoto which I used to check some of the "Must See" places in Kyoto. Part of that was the bamboo forest at Arashiyama, Tenru-ji temple, Ryouan-ji temple and the Golden temple.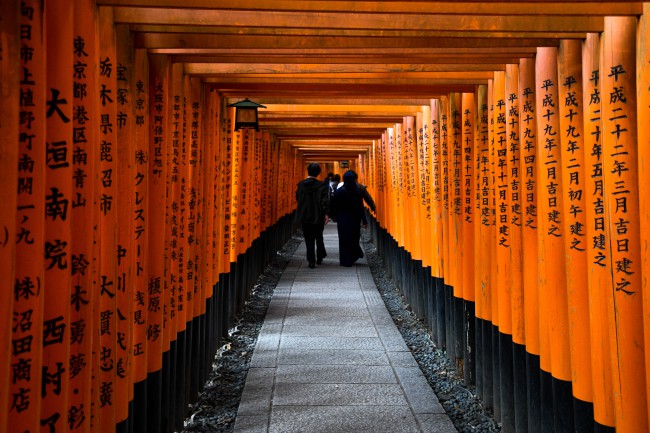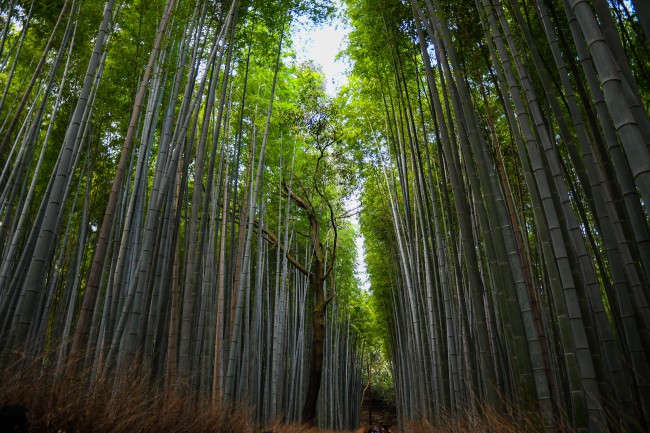 A positive cultural difference I discovered during my four weeks in Japan is the presence of appreciation, which is deeply integrated within the Japanese culture. In basically every life situation appreciation is visual by gestures or words. For example, before and after a meal there is a ritual of thanks as well as you do not refill you drink by yourself which asks for high attention during a meal. When getting a refill, you provide your glass with both hands which automatically shows respect and gratitude. This is similar to handing over business card. Overall this behaviour reflects a society with a distinct sense of respect and appreciation.