☆☆ 3rd report of Katharina Riederer, 9th scholarship holder of Grünwald foundation ☆☆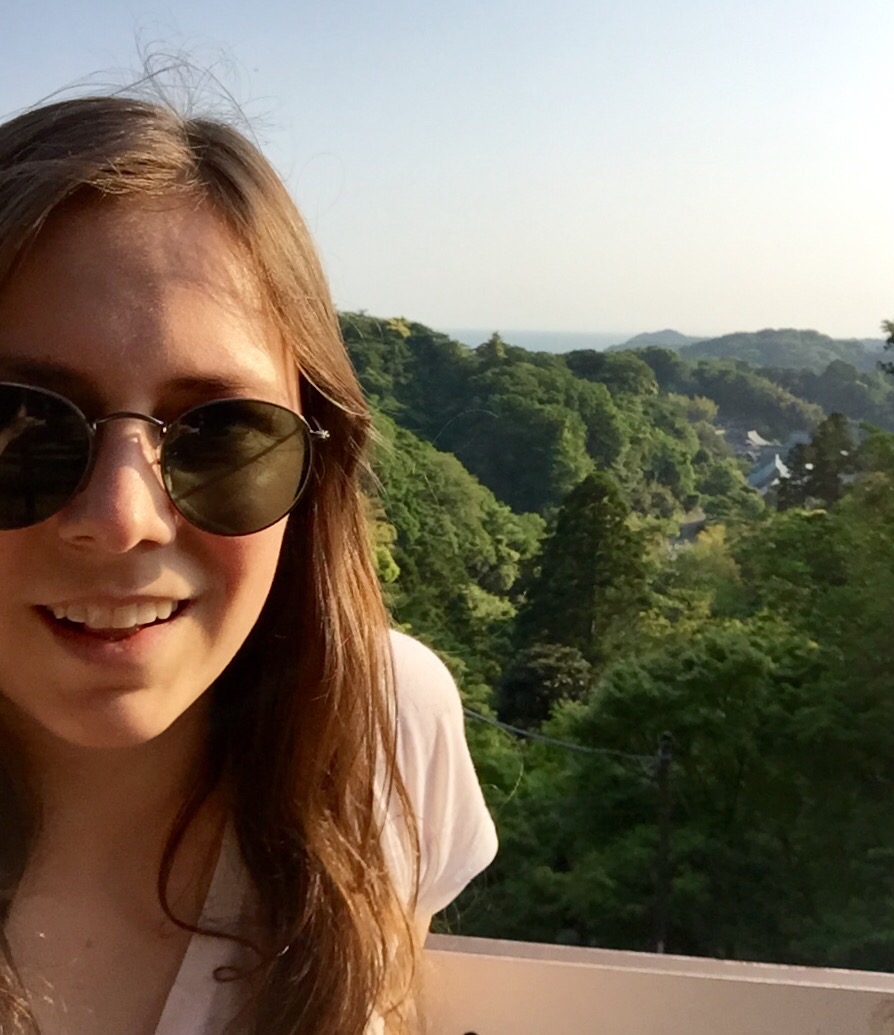 Another two weeks flew by since my last report. In order to experience the Japanese culture more deeply, I exercised myself in conducting some Japanese skills on my own. By doing so I focused especially on the Japanese cuisine, which impresses me by its diversity and in the same time by its simplicity.
After succeeding in forming the perfect rounding of Takoyaki (dough balls with a little octopus arm inside), I was looking for more experience. There couldn't have been a better place to do so then on a Japanese farm. Thus I began my trip to a sparsely populated countryside near Kyoto. There I cooked together with international friends Tempura out of self-picked mountain herbs, whose smells and tastes were unknown to my European senses.
Next we challenged ourselves in producing Mochi. The so-called Mochi party, for which we dressed up with a headband, turned out to require all of our power. However after smashing the cooked rice with a giant wooden hammer, we were prematurely proud of us. Now we had to form the sticky dough to balls and fill those. Obviously only the best cooks succeeded, while the rest of us ended up with clotted hands of at least one portion of Mochi dough. At the end of our stay we demonstrated our creative skills in craving chopsticks out of bamboo.
Back in the semblance of civilization, a friend of Mr. Okamoto introduced me in the Japanese art of knives. It was fascinating how fine even I as amateur was able to fillet a tomato with the sharp knives.
Next I wanted to build up a theoretical base for my passion in Japanese tee. During my trip to the village Uji, which is known for its green tee, this base was mainly build up by tastings. Besides various dishes, which were refined by matcha tee, a Japanese friend and I tasted also the fine tee itself. We did so by joining a tee ceremony where the tee was served in the traditional way. Driven by our curiosity, we discovered a workshop where we could grind our own powder out of matcha leaves. In order to end up with a fine powder through a slow and regular movement, one needs a lot of patience.
Tourists, who travel to Japan, shouldn't generally have a lack in patience. You will not only need it at long-lasting traffic light but also while lining up for a restaurant.