☆☆ 5th report of Christina Held,10th scholarship holder of Grünwald foundation ☆☆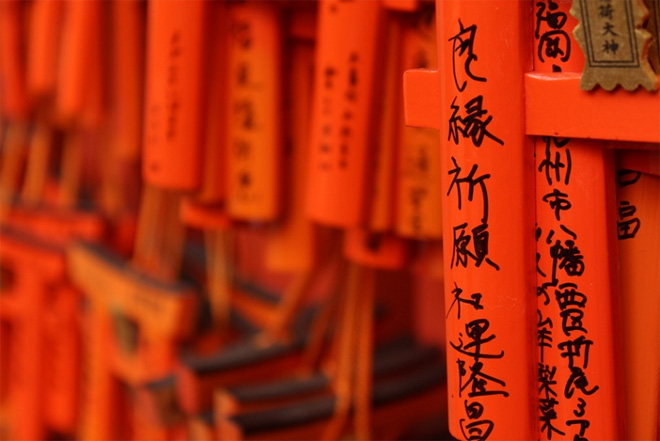 ''可愛い子には旅をさせよ'' 

Kawaii ko ni wa tabi o saseyo – Send the beloved child on a journey –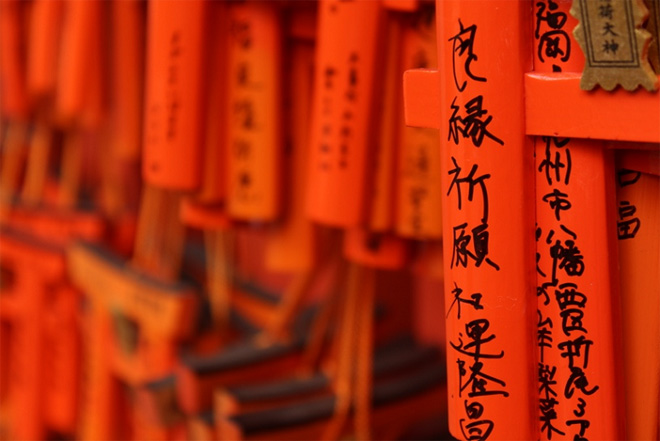 To learn more about the multi-faceted landscape of Japan, I decided to dedicate my last trip to the islands of Kyushu and Shikoku. Next to the main island of Honshu, where the metropolitan areas Osaka and Tokyo are located, the island of Kyushu with the second largest population, but not less traditional, is also considered to be worth a closer look. Soon after my arrival I visited the great Kumamoto Castle, immersed into the legendary hot springs of Beppu and could finally even experience the historic harbour city of Nagasaki.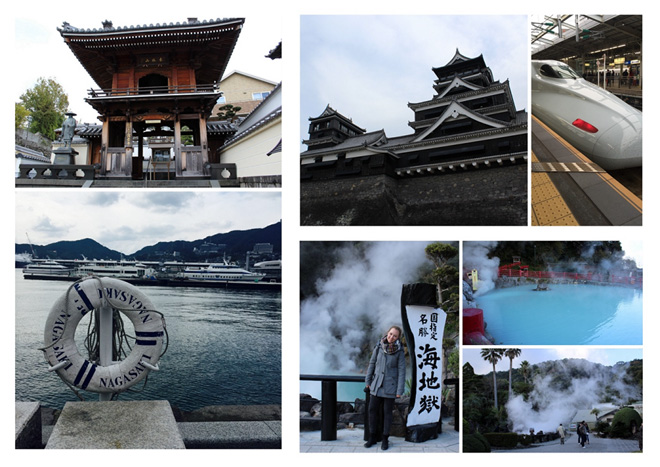 Furthermore, the island Shikoku 四 国, situated ahead of Osaka, could not be missed during my stay and therefore I visited the place Takamatsu and it's inspiring Garden Ritsurin Koen 栗林 公園.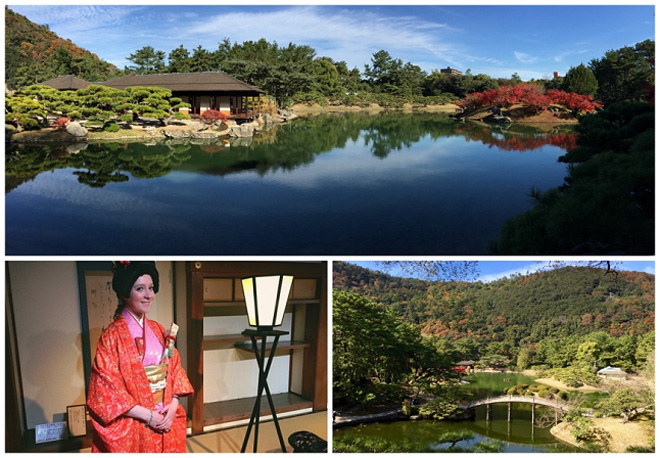 Apart from my excursions to the two major islands of Japan, however should not go unmentioned my short stopover in Okayama, where I visited another famous and impressive garden Koraku-en 後楽園 and the Castle Okayama-jo, which is also known as a so-called Grow-Castle.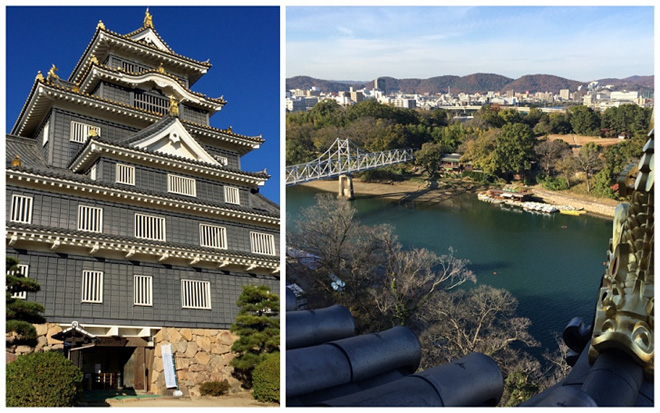 Together with the family Ikawa and the fourth scholarship holder of Grünwald Foundation Andreas Grömling, who helped me any time during my three-month stay and also accompanied me for many sightseeing tours, I went for an excursion to the mountain Rokko-san in Kobe. With beautiful view over Kobe and the look towards the far horizon, I could look back to the most wonderful moments and experiences I had made.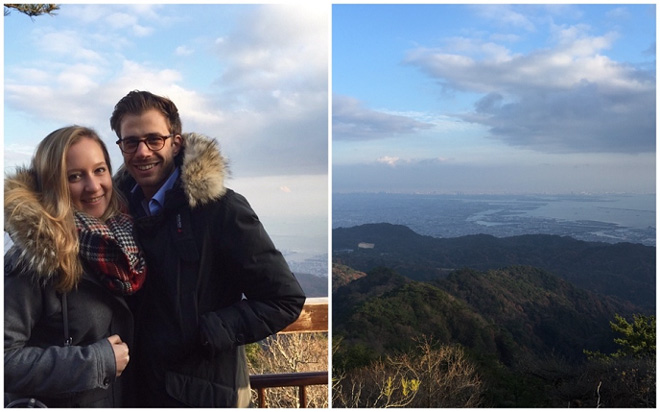 My time to travel and to discover new areas has come to an end and therefore I decided to devote my last days to the two places that I'll probably miss most: Kyoto and Osaka!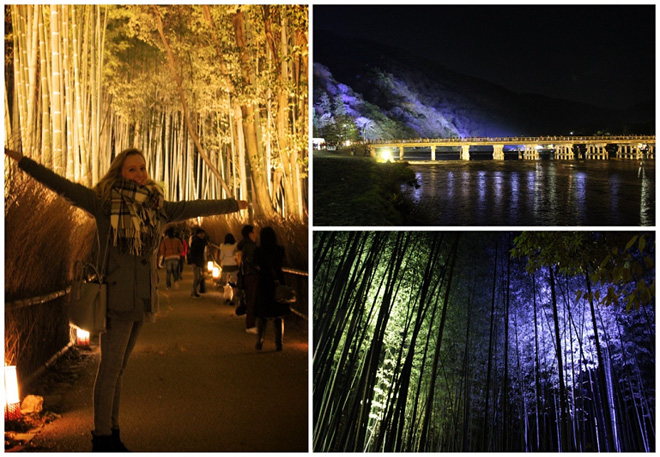 From my personal point of view, in order to live in different culture, it is very important to understand the values, standards, attitudes and beliefs, which are expressed in a variety of behaviours. During my three-month stay, I have been given the opportunity to experience this understanding of the Japanese culture. Mr. and Mrs. Okamoto offered me a cultural and culinary discovery journey into the depths of this stunning country and gave me the opportunity to experience truly overwhelming moments.
At any time, I had been given the chance to improve my understanding of the Japanese language, and to meet interesting new people.
According to that I made the experience that it takes time to establish friendships. As soon as those relationships exist, you can count on each other at any time. Loyalty is a very crucial part of Japanese friendships and although I have been to Japan just for a short time I feel very to be able to feel this loyalty already as part of the friendship to the friends I made here.
My last three months in Japan are part of a unique experience, that will accompany me for the rest of my life. Every day was unique and was shaped by diverse experiences and meetings with many interesting people. However, in order to truly understand the Japanese culture, you need a lot of time and patience. It is essential that you are open-minded towards others and that you are able to deal with the cultural differences. At this point I want to mention the improvement in my understanding of the Japanese language was the key to Japans culture and people. The more I could speak and understand, the more I felt home in this far country.
I can not believe that my three-months trip in a completely different world has already ended. However, I know that Japan will be even more important to me in the future, because I would definitely like to return there again.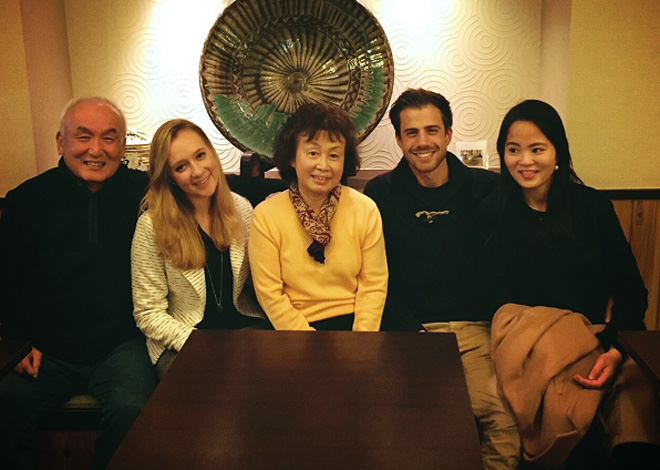 Finally, I would like to thank Mr. and Mrs. Okamoto for their generous hospitality and the opportunity to have this wonderful stay in Japan for the last three months.
Besides, I want to thank the Admissions-Committee of the Rotary Club Grünwald and all those who have accompanied me during my trip.