Our ninth building "Engelsträume" is currently being built, after the design based on it`s divinely appearing name.
Creating an atmosphere of having a look through angels`eyes into their dreams and discover their hopes and wishes was the leading idea when designing this building.
A six­minute walk from the nearest train­station "JR Suita", on a green hill, you can discern the latest of our buildings.
After his long­term stay in Germany, the founder of Grünwald came back to Japan full of impressions and ideas. Since then he had been planning and developping these ideas to create a similar environment in his native country. He kept and carefully further developped his ideas for over 30 years, always with the strong wish to create a residential area which perfectly matched with his expectations and dreams. He put all his heart and soul into this project to realize his dream to the highest perfection.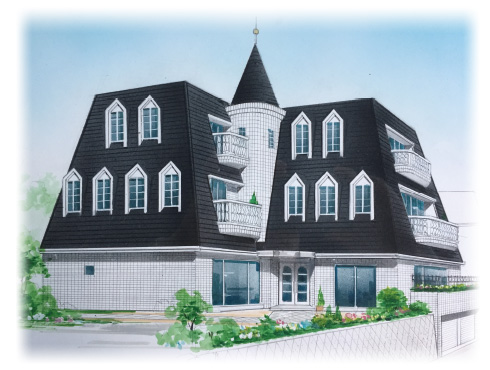 From the first floor up to the top floor the house is covered with an extended roof, containing many oriels. As you can infer from the image, this construction perfectly corresponds to the plan of "Engelsträume" and also ideally merges into the surrounding.
Grünwald in Germany, which is a exclusive residential area for people with elevated standards of living, served as role model for our housing area. During his stay in Germany`s Grünwald, the founder of the Grünwald foundation gathered many influences and further developped them to create a similarily looking area with a similar atmosphere in Osaka­Suita, which he has been extending and further improving constantly since then.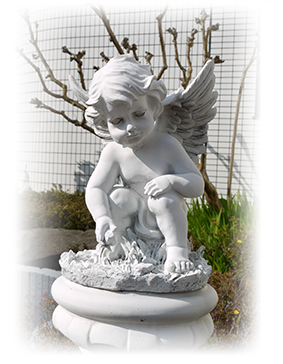 The bright white balconys, in greek­inspired style, create a luxurious atmosphere, inviting the inhabitants to dream and enjoy life in a sophisticated living-space of maximum comfort and luxury.
Our house is planned to be completed by the end of February 2016. If you are interested in "Engelsträume", feel free to contact us.