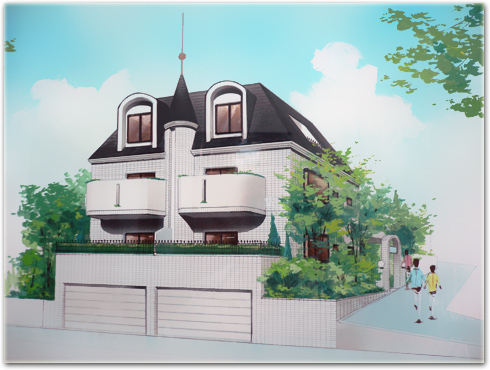 The owner of Grünwald has a deep interest in the Bavarian King Ludwig II who built Neuschwanstein castle near the southern border of Germany which is the model for the castle in Disneyland. The owner had a dream of building a fairy tale-like castle someday.
The entrance of VILLA MÄRCHENSCHLOSS /
Sky photograph of VILLA MÄRCHENSCHLOSS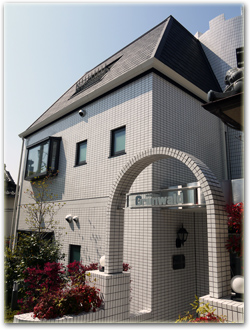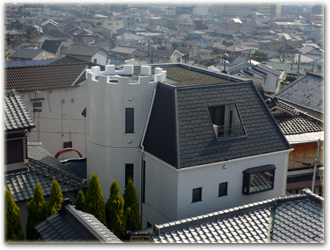 This VILLA MÄRCHENSCHLOSS is a masterpiece built in accordance with the long-held dreams of the owner.
The spire which harks back to the castles of the Middle Ages /
The roof design which harks back to a fort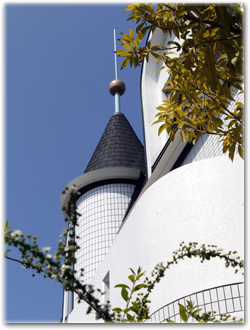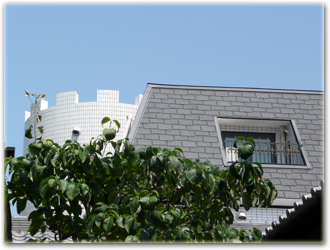 The characteristics of this building are its spire and roof design which are reminiscent of the Middle Ages. The entrance hall is impressive with its 10m high ceiling. There are only 4 residents within such a space which shows the high quality of living space that Grünwald offers.
Living Room / Spacious Kitchen /
The bedroom, designed after a room of the royal palace
In addition, the rooms on the second floor are maisonette and offer a space where you can truly make yourself at home.
View from VILLA MÄRCHENSCHLOSS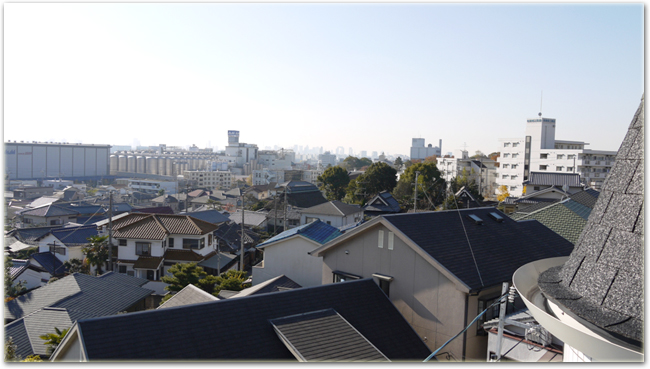 Spiral staircase to the second floor /
Basement bicycle parking space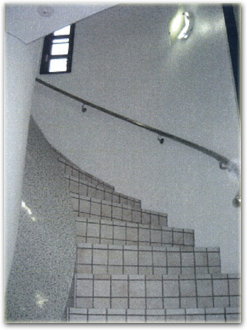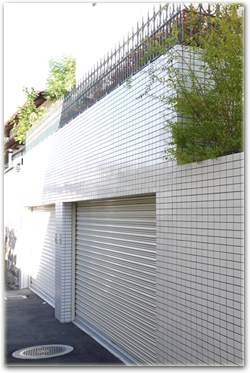 All consideration has been taken to provide facilities for the satisfaction of the residents such as the bicycle parking places with automatic doors on the basement floor.