VILLA MAXIMILIAN (Villa of Maximilian)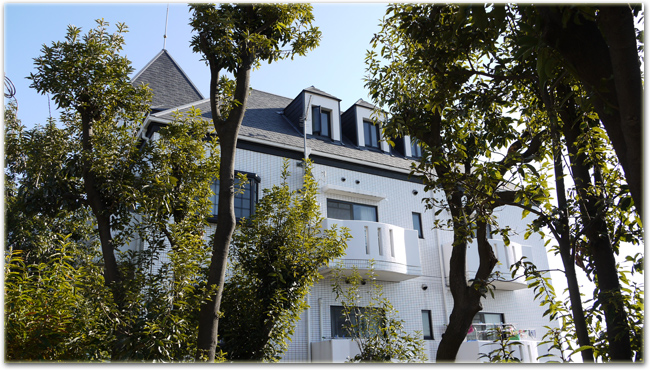 VILLA MAXIMILIAN, which is named after MaximilianⅠ, the first Bavarian King, is loaded with memories of Munich where the owner of the Grünwald spent 3 and a half years in his youth.
The entrance of Villa Maximilian / View of Villa Maximilian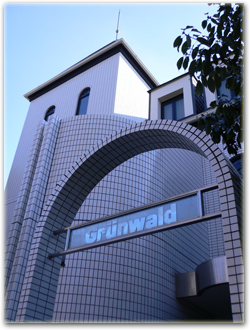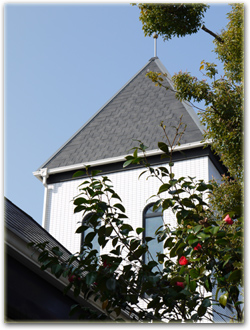 While staying in Munich, Germany, the owner was charmed by a beautiful row of houses along a city street in Grünwald , scenery which inspired and drove him to build what is now the core architecture in Grünwald. Back then, the owner made a sketch of the square tower which now stands in Grünwald. He is committed to making the Japanese city scenery more wonderful by making an effort to recreate more of the architecture by which he was inspired.
Sports gym / Sauna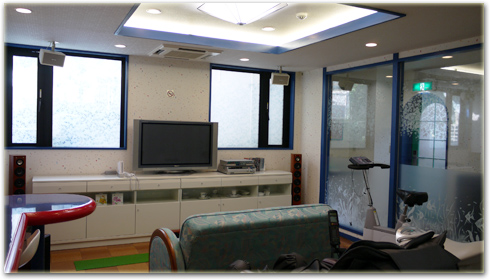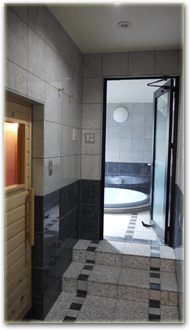 Inside the sauna / Jacuzzi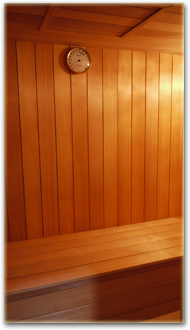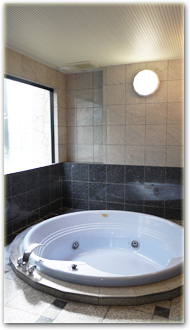 VILLA MAXIMILIAN also has underground parking spaces, a sauna, Jacuzzi and a sports gym inside the building.
 The gym is fully equipped with an exercise bike and horse riding machine, home theater system of 5.1 channels, other training machines and massage chairs.
 All residents can enjoy the above facilities.
 The night cityscape of buildings in Osaka is wonderful from VILLA MAXIMILIAN. Especially, in summer, the fireworks festivals held in many areas in Osaka can be seen from the rooms.
A Western-style room / A kitchen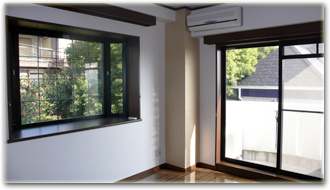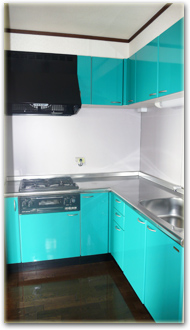 Each room of villa Maximilian incorporates the latest facilities, and all rooms have two windows which provide ventilation and abundant light, and also satisfy the residents with great views.
Grünwald Company Ltd. Office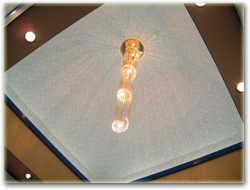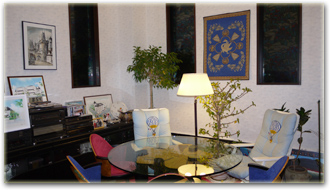 In addition, the top floor of villa Maximilian is like a castle tower. The office of Grünwald Company Ltd. is located within the tower part which has a 7m high ceiling. The Grünwald staff tries hard to provide efficient and timely administration work and satisfy the residents' needs with "Take Action Within One Hour" as our motto.