VILLA SCHÖNBRUNN (Beautiful Spring Villa)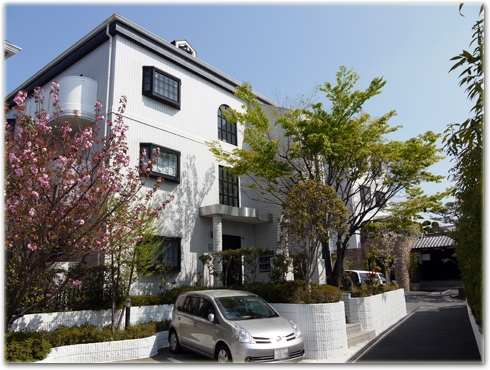 The name SCHÖNBRUNN means 'beautiful spring' in German. It is inspired by the owner's experience of passing in front of VILLA SCHÖNBRUNN, a Hapsburg castle in Austria, when he used to visit Vienna monthly on business trips.
The entrance of VILLA SCHÖNBRUNN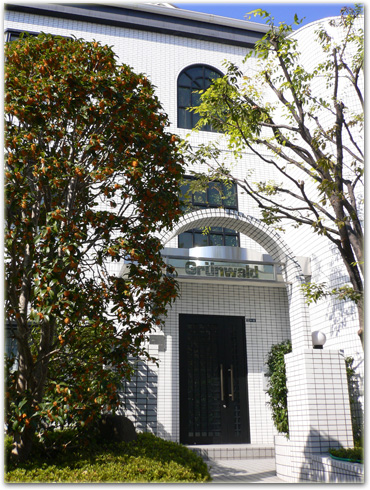 VILLA SCHÖNBRUNN is located on the left side of the main road in Gruenwald. We tried to create the atmosphere and solid feel of the Empress Maria Theresa's castle when we designed the building.
A kitchen / A corridor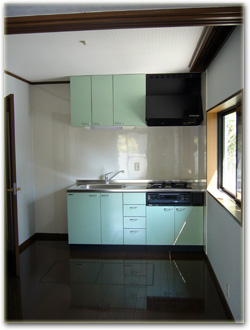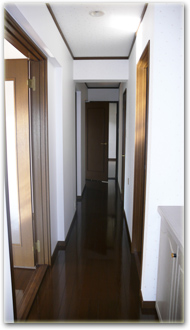 Living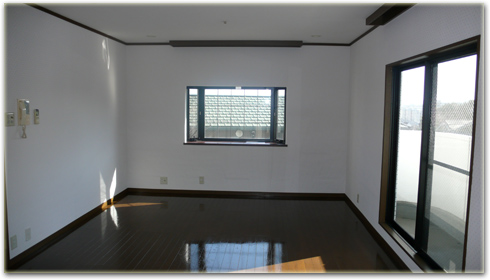 The rooms on the third floor are maisonettes and have living areas of more than 120 square meters.
 The green of the zelkovas stretching several branches on the right side of the entrance is always refreshing. In addition, the sculptures of an angel and cute dogs greet you warmly at the entrance.
The angel sculpture in the front yard / The dogs greeting you at the entrance